Robotic process automation (RPA), AI and other solutions are making it easier than ever for businesses to have automated processes that used to be done manually.
Even ten years ago, this wasn't really possible. But since the digital transformation revolution and AI tools going mainstream, companies can have more automated processes than ever. Why is automation an opportunity that shouldn't be ignored?
Businesses need to stay competitive. To innovate and maintain growth even in more challenging and uncertain economic times. For talent as well as customer acquisition, if staff can be working on higher-value tasks they are more likely to stay, thereby improving retention rates and customer satisfaction at the same time, which is where automated processes can make a big positive impact.
When thinking about how to deploy RPA, AI in business, and automation effectively, here are five processes that almost every business (whether B2B or B2C) should automate:
Robotic Process Automation Use Case #1: Qualifying sales leads: sales automation
Would you like a steady stream of qualified leads, even when you are sleeping?
Every business would, but although that might sound like the slogan of a "growth coach" or multi-level marketer, it's a goal within easy reach of every company. With sales automation, this is within the reach of every company.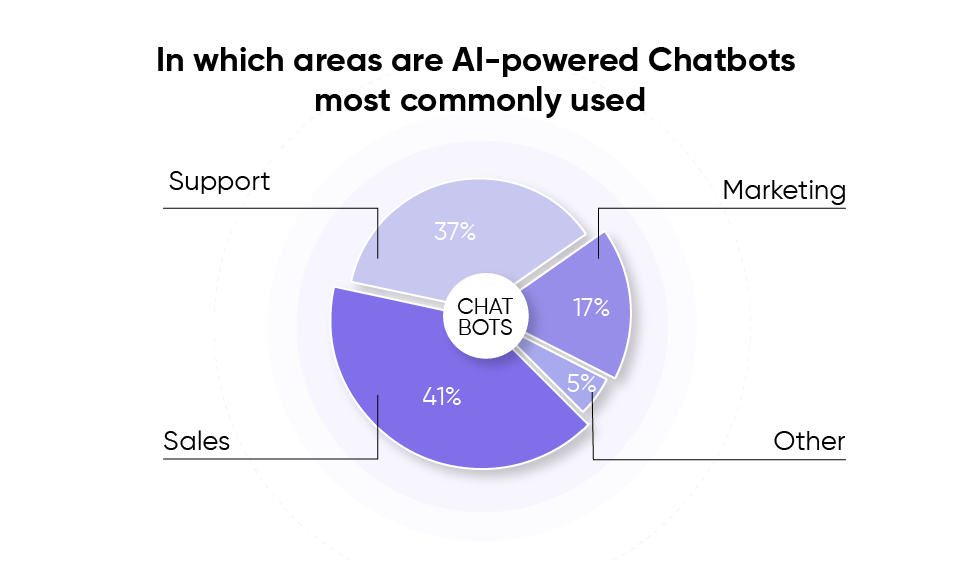 Automation to Boost Sales and Marketing
It doesn't matter whether you are in the B2B or B2C sector: with the right technology stack and systems in place, you should be able to set up a pipeline of qualified sales leads that become automated within 12-months. It all starts with marketing, which then naturally flows into sales automation.
Once you've got a marketing pipeline, whether through content or advertising, social or search, or all of the above, the next step is qualifying the leads that are coming through. Not every lead is going to be viable, of course, and nor are most of them ready to buy straight away.
Now here is where sales automation comes into the qualification process. When it comes to qualifying leads 24/7, every business can or should have a series of questions as most potential customers also want to know the information. An automated AI-powered chatbot can answer questions and run a sales lead through a qualification process that can accelerate the qualification of leads. This is an automated process that will soon start paying for itself.
Robotic Process Automation Use Case #2: Customer service
Customer service is one operational area where AI-powered chatbots are already making a noticeable impact. As a front-line solution, conversational AI chatbots are significantly more cost-effective than customer service staff, which allow businesses to benefit in several ways.
For smaller companies, such as independent eCommerce retailers, that makes it easier to manage customer relations and generate more sales. Whereas, Enterprise-level companies are solving a series of pain points when AI-powered chatbots are brought into the customer journey. A survey published in ZDNet found that 70 percent of people would prefer an AI-powered chatbot to interact with a human.

Automated processes tools reduce the strain on customer service staff in contact centers, thereby decreasing costs and making this operational area more efficient. Customers themselves are more comfortable and used to interacting with chatbots online instead of contact center teams. The added benefit is that companies can operate their customer service 24/7 without making the investment in overnight teams or outsourced centers in other timezones.
AI-powered chatbots can be deployed across multiple channels and platforms. From an Enterprise perspective, it doesn't matter how many channels customers want to use on the journey since they are going to get the same level and continuity of service.
Subscribe to get notified about new articles and news from Master of Code Global
Subscribe
Robotic Process Automation Use Case #3: Cost management
Cost management is another area that is slowly being automated thanks to RPA, AI in business and other digital processes and tools. Sales teams and anyone who travels on behalf of an employer often ends up with dozens of receipts. All of these need to be submitted to accounts, to be processed and then payments made to reimburse staff.
Automation solves all of those small yet time-consuming tasks. When it comes to how staff time is used, businesses are increasingly making a choice between value and necessity. Yes, expense handling and compiling is useful and necessary, but it won't bring more revenue in.
With automated processes and systems, important work can continue without team members having to put aside more valuable and useful tasks.
Robotic Process Automation Use Case #4: Marketing automation
Far too many tasks are still being done by marketing teams that can and should be automated. Would you prefer a marketing team spend a whole day cleaning a database, or shouldn't they be focusing on more strategic and creative work?
To ensure marketing teams are operating at their best, everyday admin work still needs to be done. But with AI-powered and automated solutions, that can be done in the background, allowing marketers to focus on work that will add more value and make a bigger impact.
Robotic Process Automation Use Case #5: More complicated customer questions, including complaints
As AI chatbots get smarter, and natural language processing (NLP) improves the interactivity between humans and bots, they will be able to handle more complex issues.
At present, there is still an upper limit as to what a chatbot can handle. In time and depending on what brands want and how comfortable customers are, even the most complex queries such as complaints can be handled by chatbots.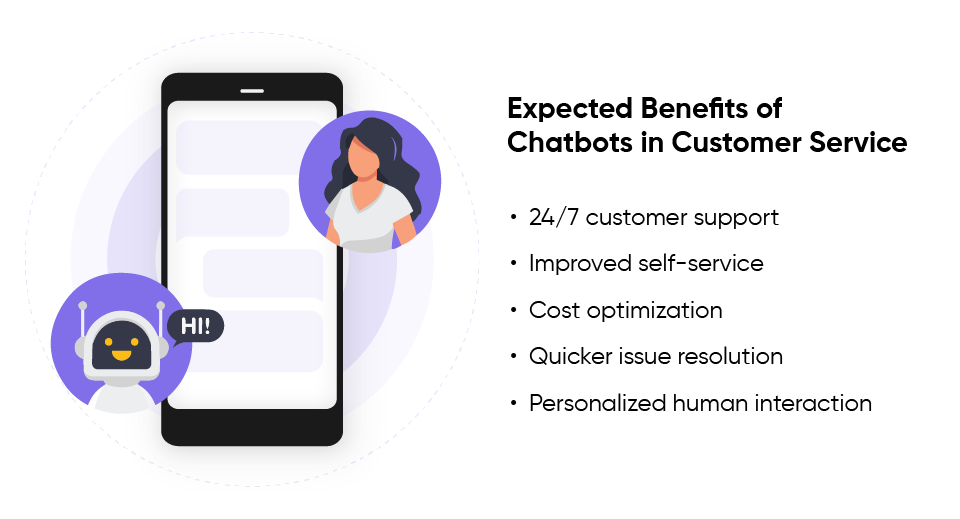 AI Chatbots for Customer Service
It's simply a matter of continuous learning, development, testing, and making sure customers are happy for chatbots to look after them when they have more complex problems to solve. Ensuring the level of understanding, empathy, and interactivity is up to the same standard as a customer service team will allow an enhanced solution can be delivered at a fraction of the cost.
Automating business processes is the direction companies should be moving toward to save money. Since customers are happy to take the leap into an AI-powered future, this will provide many opportunities to create a more automated and efficient future.
Have no idea how to optimize your business processes? Get in touch with us!