Skip to content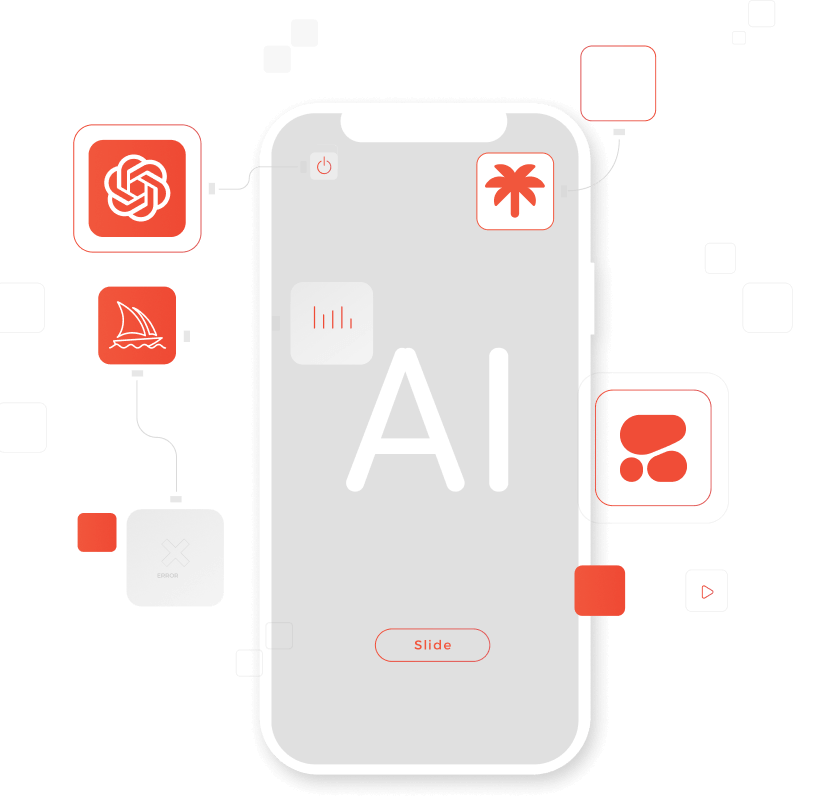 Generative AI Development Company
Our team of experts is well-versed in a wide range of AI technologies and specializes in crafting powerful solutions leveraging GPT, DALL-E, PaLM2, Cohere, LLaMa 2, and other Foundation Models (FMs). Whether you seek applying the latest Generative AI models and/or customized services tailored to your company's unique requirements, we have the necessary expertise to provide a full range of Generative AI development services.
Get in touch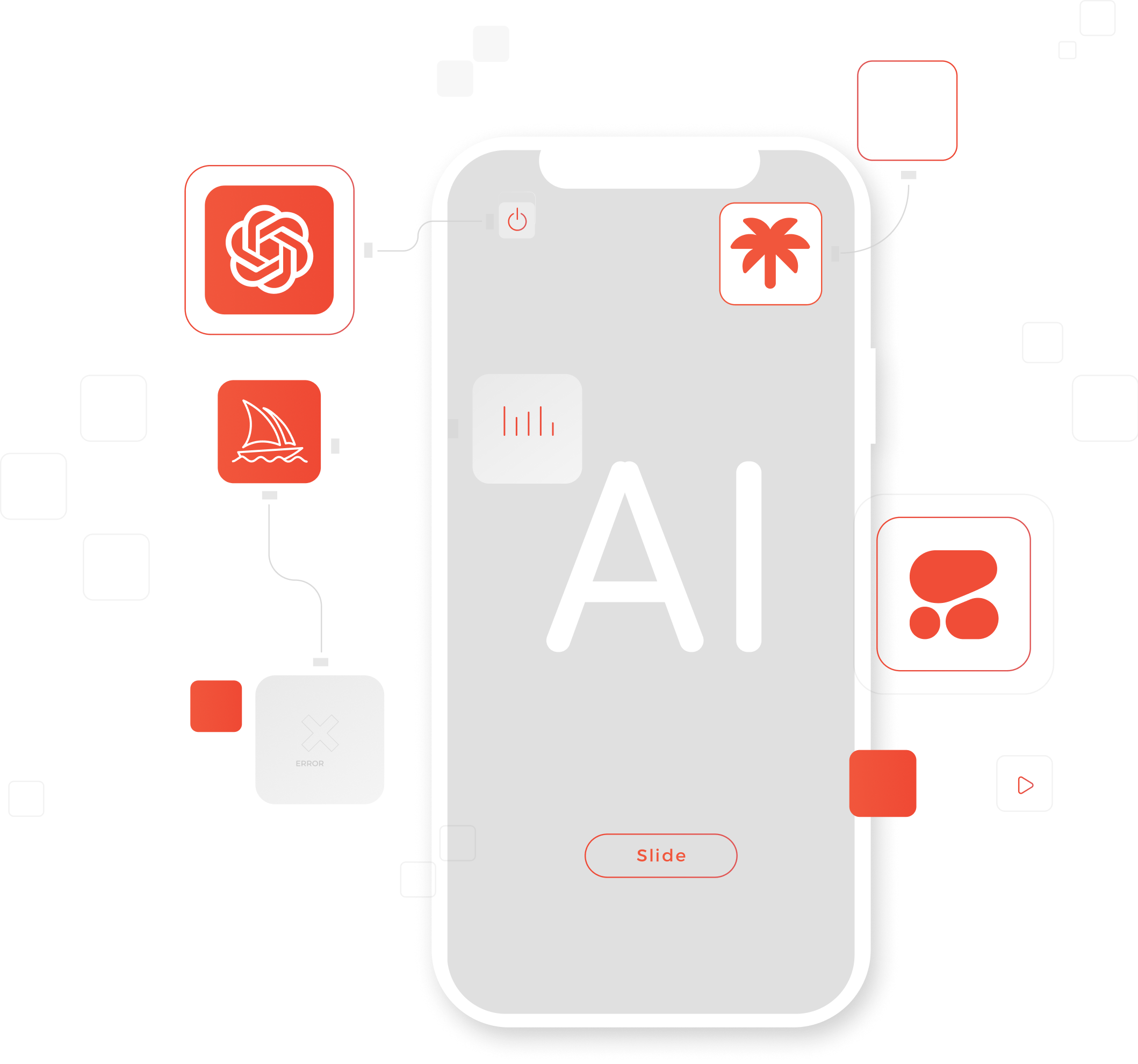 Our Generative AI Services Include
Our Generative AI Development service offers cutting-edge solutions tailored to your business, where our engineers design and implement custom language models leveraging GPT, DALL-E2, PaLM2, and other advanced technologies.
Generative AI Development

Generative AI Development

We help our clients choose the correct LLM based on business complex problems and translate these requests into real use cases, demonstrating practical applications. We use LLMs in production for conversational applications and chatbot development to build communication between frameworks and backend systems, while ensuring training and grounding on customer data. Take the first step towards transformative innovation by contacting us for a consultation on Generative AI development for your business to automate processes and drive future success.`

Generative AI Integration

Generative AI Integration

Whether you want to incorporate Generative AI into internal communication platforms like Slack, Teams, productivity tools, or other applications, our team of experts ensures a smooth and efficient integration process.We provide integration with your specific data, knowledge base, and the backend systems via API connection to extend the capabilities of your conversational solutions. By leveraging our expertise in Generative AI technologies, we empower your existing systems with the ability to generate creative and personalized content, extract information from various resources to summarize content and provide concise overviews, unlocking new possibilities and enhancing user experiences across your entire ecosystem.

Generative AI Consulting

Generative AI Consulting

Our Generative AI Consulting service is backed by a team of experienced AI CX and Solution Consultants. We offer expert guidance and consultation on a wide range of Large Language Models (LLMs) and general AI models, including a strong focus on building a great CX experience for the end users of the business. Whether you require insights on GPT (or ChatGPT as well), DALL-E, LLaMA, or other advanced AI models, our consulting team will empower you with knowledge, experience, and strategy to leverage Generative AI effectively reduces all potential risks and red flags while staying at the forefront of innovation.

Large Language Model Grounding

Large Language Model Grounding

We develop custom solutions based on Generative AI and propose our unique approach to embedding LLMs into conversational applications, aimed at minimizing compliance and security risks, called LOFT (LLM Orchestrator Framework Toolkit). We possess a collection of tools and guidelines, developed based on the expertise of our specialists, to facilitate the controlled integration of Generative AI solutions.

Generative AI Training and Fine-Tuning

Generative AI Training and Fine-Tuning

We believe that fine-tuning and training a Generative AI model for a specific domain or objective prior to release can unlock its highest potential and deliver an enhanced unparalleled value to end-users. This approach not only mitigates the risks associated with different LLMs (eg. hallucinations, controllability, etc.) but also enhances the system's predictive capabilities and stability. Our dedicated team of AI Trainers prepares training data based on clients' structured or non-structured information, performing regular fine-tuning based on specific domain knowledge, bug fixing, and algorithm enhancements, consistently incorporating user interactions and feedback.

Generative AI Maintenance

Generative AI Maintenance

As a Generative AI development company, our experts meticulously monitor updates of the Generative AI models, implementing necessary adjustments to maintain optimal performance for the solutions we have already developed. We ensure that your solution stays up-to-date and continues to generate high-quality creative relevant outputs, empowering your business with a sustainable and cutting-edge AI solution.
Use Cases of Generative AI Development for Businesses
Conversational Customer Support
Multilingual Support
Virtual Sales Assistant
Personalized Recommendations
Interactive Entertainment
Intelligent Problem Solving
Context Retention
Conversational Commerce

Knowledge-Base Automation
HR Automatization
Employee Onboarding
Virtual Training and Simulation
Content Summarization
Performance Feedback and Surveys

Request a Quote
Generative AI Solutions applicable for the following industries
Banking
Insurance
eCommerce and Retail
Telco
Travel
Airport and Airline
Automotive
Healthcare

Media and Entertainment
Energy

Beauty
Our Generative AI Models Stack
We have experience in Generative AI development and application with the following AI models
GPT

Generative Pre-trained Transformer, a versatile language model, excels in generating coherent and contextually relevant text, making it a competitive advantage for businesses seeking automated content creation, personalized customer interactions, and streamlined communication.

DALL·E

DALL·E's ability to create images from text offers a distinctive edge by generating visual content with precise textual prompts.

Whisper

Whisper, an automatic speech recognition system, can convert spoken language into text, benefiting businesses by automating transcription tasks, improving accessibility by multilingual capabilities, and enabling voice-driven applications.
Embeddings

Embeddings, with their unique capability to represent words in a numerical space, proceed with natural language processing tasks such as sentiment analysis, recommendation systems, and semantic search, resulting in improved customer experiences.

Moderation

AI-based content moderation solutions filtering and reviewing content, ensuring brand safety, compliance, and fostering a positive online environment, boosting user trust and engagement.

Stable Diffusion

Stable Diffusion is proficient in crafting intricate images and serves a wide range of purposes including tasks like inpainting, outpainting, and image-to-image translations, all guided by text prompts.
Midjourney

 Midjourney is an AI-driven image generator that crafts images based on text prompts, showcasing a unique artistic touch.

PaLM2

PaLM2 represents the next evolution of large language models, advancing Google's legacy of groundbreaking research in machine learning and responsible AI, excelling across a spectrum of tasks including code comprehension, math reasoning, classification, question answering, translation, and natural language generation.

Cohere

Cohere's models drive interactive chat capabilities, produce textual content for product descriptions, blog entries, and articles, while also deciphering text to facilitate search, content moderation, and intent identification.
LLaMA

LLaMA, a substantial language model (LLM) introduced by Meta, operates by receiving a word sequence input and predicting subsequent words to iteratively create textual content.
Custom Developed Generative AI Capabilities
As an experienced Generative AI Development Company, Master of Code's AI practice is dedicated to assisting your business in developing and seamlessly integrating proven use cases, taking your competitive advantage to the next level. We are committed to empowering your organization with cutting-edge AI solutions that unlock new possibilities of business process automation and drive innovation in your industry and your business.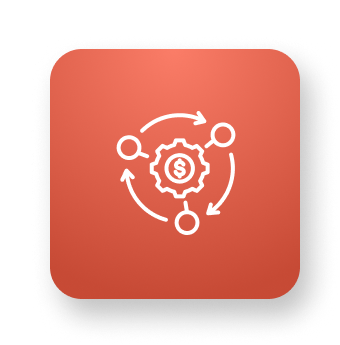 Tailored to Unique Business Needs
Our custom-developed Generative AI solutions are meticulously crafted to cater to the distinct requirements and complexities of your company, providing a seamless and tailored fit for your specific business objectives. With custom development, we ensure that the Generative AI solution aligns precisely with your unique vision, optimizing its performance to deliver exceptional results for your organization.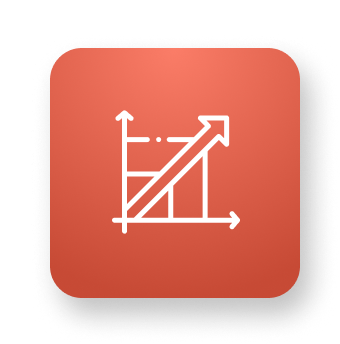 Scalability and Flexibility
With a Generative AI as a Service approach, the solutions we develop are designed with scalability in mind, ensuring they can readily adapt to your company's evolving requirements. Whether you encounter increased data volumes or growing user demands, our solutions seamlessly accommodate these changes, providing a robust and future-proof Artificial Intelligence (AI) framework for your business.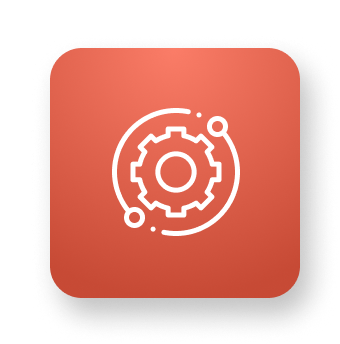 Integration with Existing Systems
Whether it's your CRM system, knowledge base, tasks management platform, or other essential tools, your own solution can act as an omnichannel system, gathering and leveraging all the necessary information to enhance operational efficiency and deliver exceptional user experiences.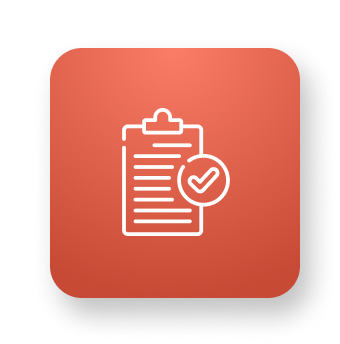 Control Over Model Architecture
Through custom development, you gain full control over the model's architecture, allowing you to emphasize specific features and optimize performance to suit your unique business use cases. This level of customization ensures a smooth adoption process, as the Generative AI solution aligns seamlessly with your existing infrastructure and operations.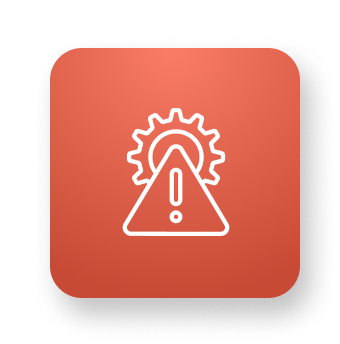 Risks Mitigation Strategies
Through advanced algorithmic techniques and rigorous testing by our AI Trainers we, as generative AI service company, ensure that the AI model remains reliable and accurate, preventing hallucinations or generating misleading outputs. Through these strategies, we provide a trustworthy and secure environment for generating valuable insights and creative content.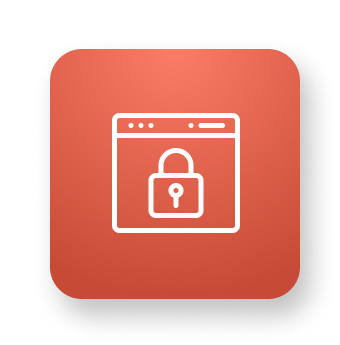 Confidentiality and Data Privacy
Custom-developed Generative AI solutions prioritize data privacy, as the model is deployed exclusively within your organization's technical environment control. This approach reduces concerns about data security and confidentiality, ensuring that sensitive information remains protected. Additionally, unlike generic solutions like ChatGPT, custom-developed models guarantee that your proprietary data and business operations are not exposed to external entities, making them more suitable for maintaining strict confidentiality and complying with data privacy regulations.
Why Choose Us
Observing the numerous benefits of Generative AI for your business, yet unsure about its functionality, necessity, and the outcomes it can offer?
We possess hands-on production experience in Generative AI development with enterprise companies, guiding the entire process from idea and use case development through rigorous testing to successful implementation. The AI specialists at Master of Code know how to empower your business cases with Generative AI, enabling us to assist in choosing the appropriate LLM, training, controlling, and integrating it with third-party services.
Deep Expertise in Web and Mobile App Development

Our deep understanding of web and mobile app development allows us to create seamless, user-friendly, and feature-rich digital solutions that cater to your specific business objectives.

Persona Building and Development

We excel at crafting compelling and relatable personas for your applications, ensuring that your digital interactions mirror real-world conversations, fostering trust and meaningful connections with your audience.

Customized Integration

We offer tailored integration of our solutions into your existing framework, be it web, mobile, or other platforms, ensuring a smooth implementation that aligns with your business needs.
Specialization in Chatbot Development

With a focus on chatbot development, we design and deploy intelligent conversational agents that enhance user engagement, streamline customer support, but also leverage machine learning to elevate user experiences across various platforms.

Strategic Conversation Design

Our expertise in conversation design ensures that interactions within your applications are intuitive, contextually relevant, and lead to efficient outcomes, contributing to a seamless user journey.

Proven Success Stories

Our portfolio showcases successful projects, demonstrating our ability to transform ideas into tangible, impactful solutions that drive business growth and contribute to your overall success.
Generative AI Development Process
Step 1

Discovery Phase

This initial step involves thoroughly understanding the client's requirements and project scope to lay the foundation for the Generative AI development process.

Step 2

Data Analysis & Assessment

Analyzing the client's existing solution, platform, integration, and system dependencies to gather crucial insights for the upcoming project.

Step 3

Proof of Concept (PoC): Idea Validation

Creating a preliminary Proof of Concept to validate the viability of the project idea and outline the future direction of development.

Step 4

Generative AI Design & Development

Detailed design, analysis, and development of the Generative AI based solution, seamlessly integrating it with existing systems, while also harnessing the power of machine learning and natural language processing to align it with the project's objectives.

Step 5

AI Training, Fine-Tuning & Testing

Training and fine-tuning the Generative AI based solution to optimize its performance, followed by rigorous testing to ensure accuracy and reliability.

Step 6

Post-Launch AI Performance Monitoring

After deployment, continuous monitoring of the solution performance to identify areas for improvement and ensure its ongoing effectiveness.
Testimonials
The Project
E-Commerce Development

$1,000,000 to $9,999,999

Jan. 2012 - Ongoing
project summary
Master of Code Global provides a variety of website development services. In particular, they create custom themes in Shopify Liquid for e-commerce stores.
The Review
"I attribute the success directly to their effort. Without their product development, we have nothing to sell."
Feedback summary
Revenue has improved dramatically since the engagement began. Expertise and meticulousness are hallmarks of their work. Their consistent communication, efficiency, and high-quality deliverables justify the investment and make them a valuable partner.
Read Full Review
The Project
project summary
Master of Code Global provides both staff augmentation and outsourced development work to a custom software developer. Their work involves customer interaction as well as coding in Ruby, Node JS, Swift, and C.
The Review
"We have a great level of trust in their abilities because of the team's consistency."
Feedback summary
The projects completed by Master of Code Global have continually been very successful, satisfying project stakeholders and motivating continued partnership between the firms. Their team is extremely collaborative and consistent, making it easy to partner across different team integrations.
Read Full Review
The Project
project summary
Master of Code was hired by a management consulting firm to complete to development projects. The first was an automated prioritization system, and the second was an accountability scorecard.
The Review
"I haven't come across developers better than Master of Code."
Feedback summary
Both projects were executed flawlessly by Master of Code's team. The developers wrote clean code and created solutions that greatly increase efficiency and business capabilities. Along the way, the team was highly communicative and displayed an excellent project management style.
Read Full Review
page-generative-ai.php