Download the Industry Research: Conversational AI in Finance.
Did you know that 67% of financial companies use AI bots to automate service requests?
Download now
We've just sent you an email containing your copy.
Conversational AI in Financial and Banking Services
Master of Code Global empowers financial service companies to reap the benefits of using conversational AI solutions to increase customer satisfaction, retention, potential customers growth, and save time with processes that can be easily automated with AI-powered chatbots.
Get in Touch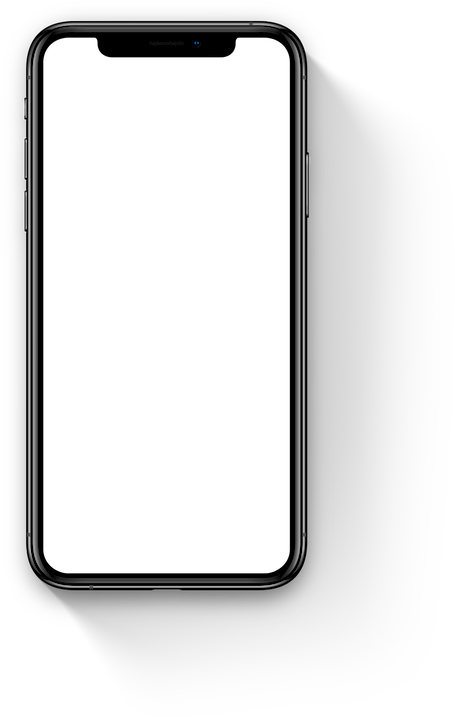 Chatbot ROI Calculator
Run the numbers with our Chatbot ROI Calculator and get estimated results of the return you could get from implementing conversational Al across your business.
Calculate your potential ROI
Featured chatbots
See how businesses similar to yours are growing with conversational AI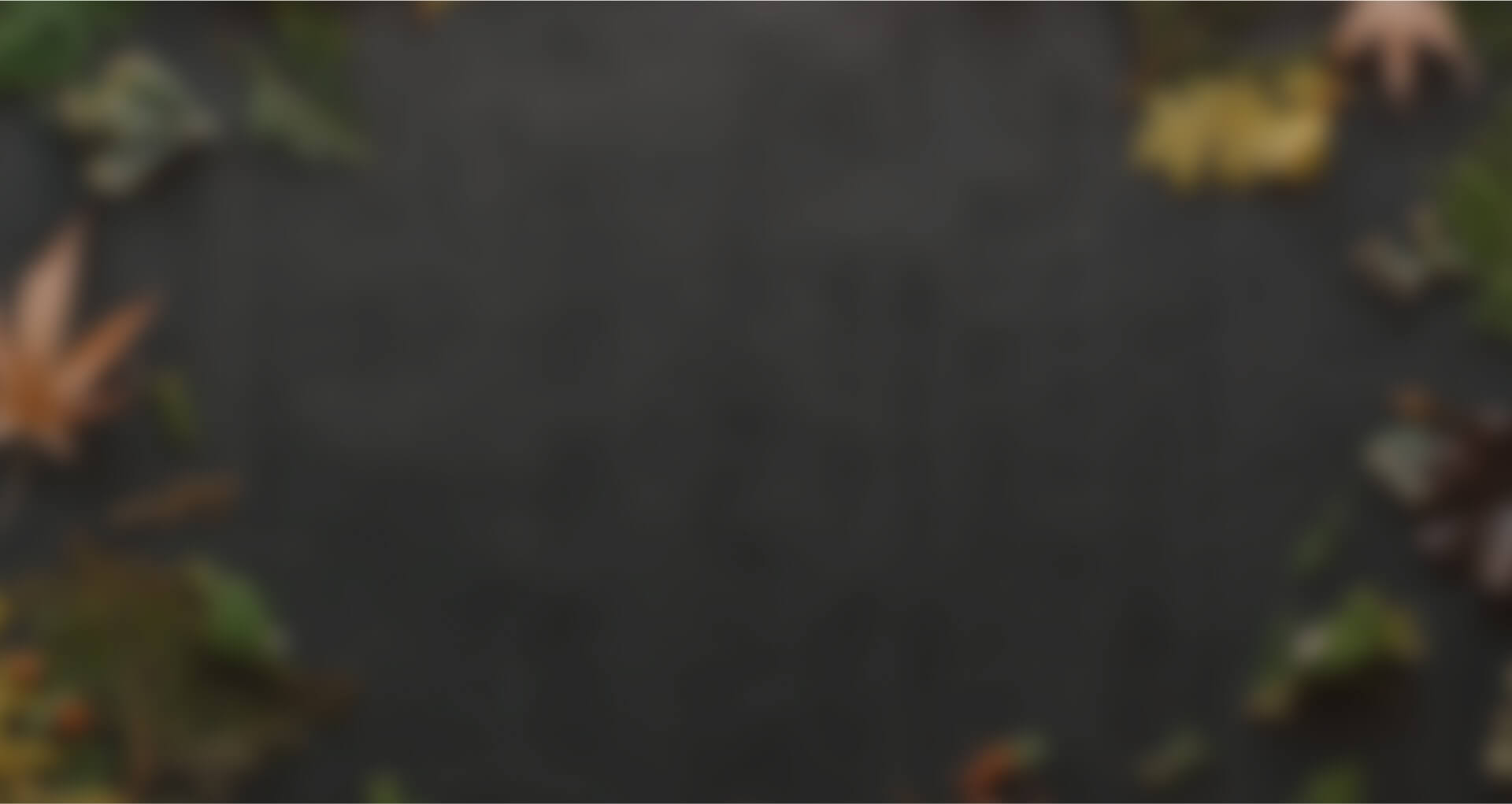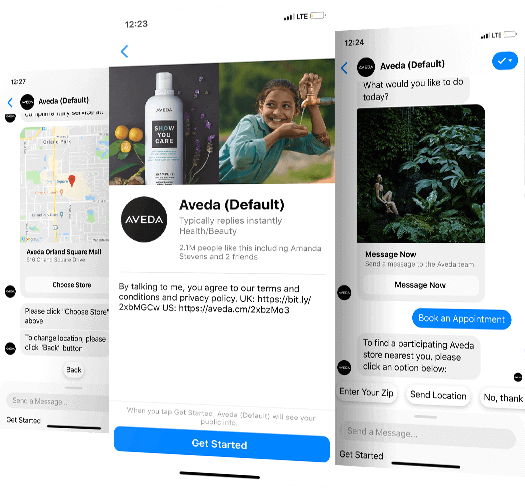 Aveda Chatbot
Increased Average weekly appointment bookings by 7.67x with Facebook Messenger chatbot
View More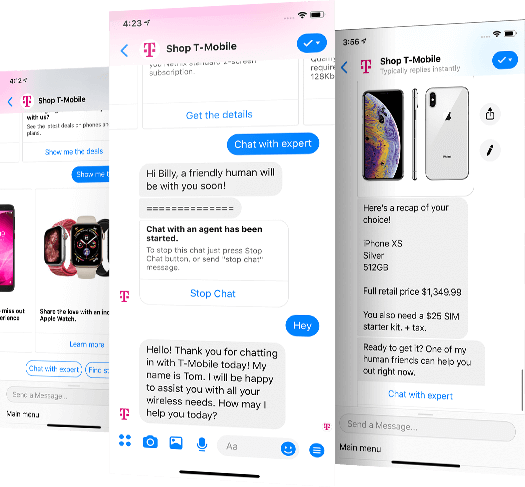 T-Mobile Chatbot
Generated a Facebook audience of 650K+ users with customer support & lead generation T-Mobile bot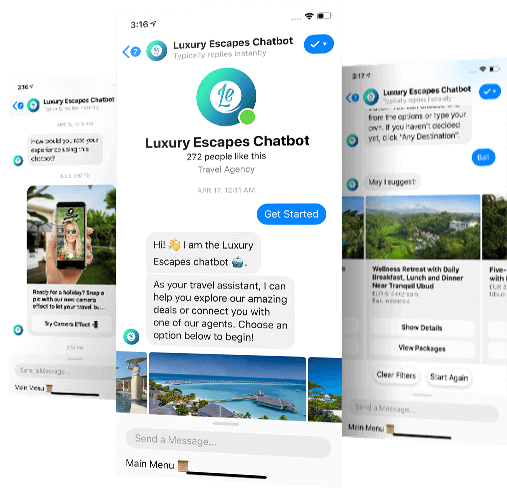 Luxury Escapes
Produced over $300,000 in revenue in the first 90 days with an integrated e-commerce chatbot
View More
We create AI chatbot services across channels
Messenger

1.56B daily active users
Easy to promote

SMS

97% of smartphone owners use text messaging

WhatsApp

1.5B people use WhatsApp every month

Google Assistant

More than 1B devices worldwide

Alexa

100M devices with Alexa on board

Web and mobile

chat

79% of consumers prefer Live Chat
Conversational AI Services
Master of Code Global provides an end-to-end list of services for any financial organization looking to enter or expand their conversational AI footprint.
Conversational AI Strategy Consultancy
Solution Review
Conversation Design
Finance Bot Development
System Integration
Conversational AI Strategy Consultancy
Solution Review
Conversation Design
Finance Bot Development
System Integration
Time to start the conversation
Want to discuss a project or simply ask a question?
Fill out the form below and we'll be in touch within 24 hours.
Please help us to process your request by answering 3 quick questions
Thank you for your reply!