In 2016 chatbots made it possible for users to directly interact with businesses, applications, and other services by dropping them a message. This proceeded to make brands' services feel more human. Conversational interfaces (CI) continue to change the game by making it possible to talk to computers via voice assistant in the same way you would normally talk to other people. They became one of the main digital marketing trends of 2017. Like it was said by Ev Williams, CEO of Medium, a partner at Obvious Ventures, and co-founder of Twitter, "the future operating system for humanity is conversation." Conversational interfaces are not just a fun thing, but a great opportunity for brands to be in a close communication with their target audience.
Talking to Computers
Chatbots have allowed customers to start interacting with applications, brands and services by simply dropping them a message — now, for the first time they are able to talk to them directly.
Voice Assistant is an interface designed around your voice. It can be implemented via phone or voice speakers like Google Home, Amazon Echo and Apple HomePod.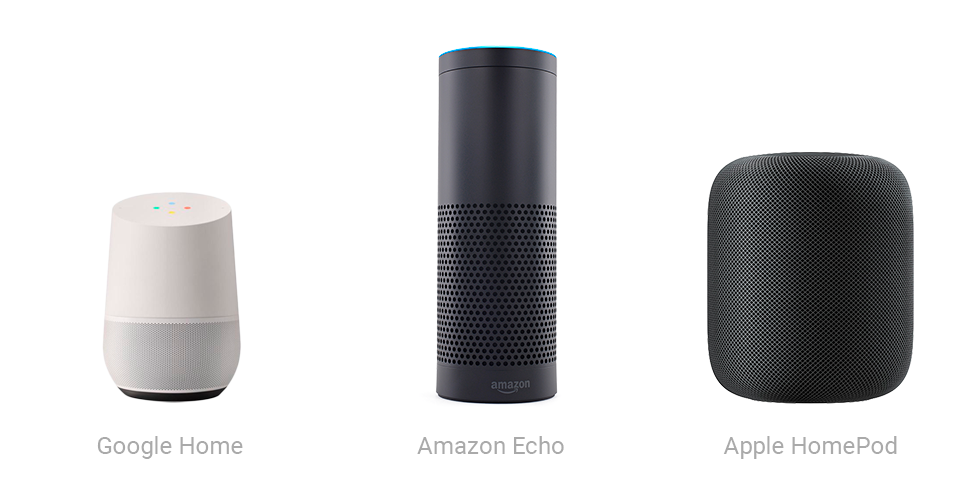 Devices are hands-free and are always on. Voice-based gadgets enable customers to use the devices' capabilities to fit their needs and create a more personalized experience with their voice.
According to a MindMeld report from 2016, 45% of users adapted to the use of voice within the last year and 55% use voice assistants regularly (daily or weekly). Voice recognition technologies have been evolving for a very long time to become what they are today. In 1970, they recognized speech correctly in 10% of cases, in 2010 — 70% and in 2016 in 90% of cases.
In 1970, they recognized speech correctly in 10% of cases, in 2010 — 70% and in 2016 in 90% of cases
Andrew Ng, VP & Chief Scientist of the Chinese search giant Baidu, outlines the picture:
When the accuracy of speech recognition will rise to 95-99%, everyone will use this technology.
eMarketer predicts that the total number of Americans using Smart Speakers will reach 35.6 million this year, which ensures us that voice search is becoming one of the major innovations of the next decade. Let's explore how brands use the approach in real life.
Kayak, a travel planning tool, introduced an Alexa skill last year. The skill gives customers the ability to search for flights, hotels and rental cars via voice commands, but they originally needed a computer or a phone to book them. The company has since upgraded the skill to allow customers to make a reservation by simply saying, "Alexa, book a hotel room in…"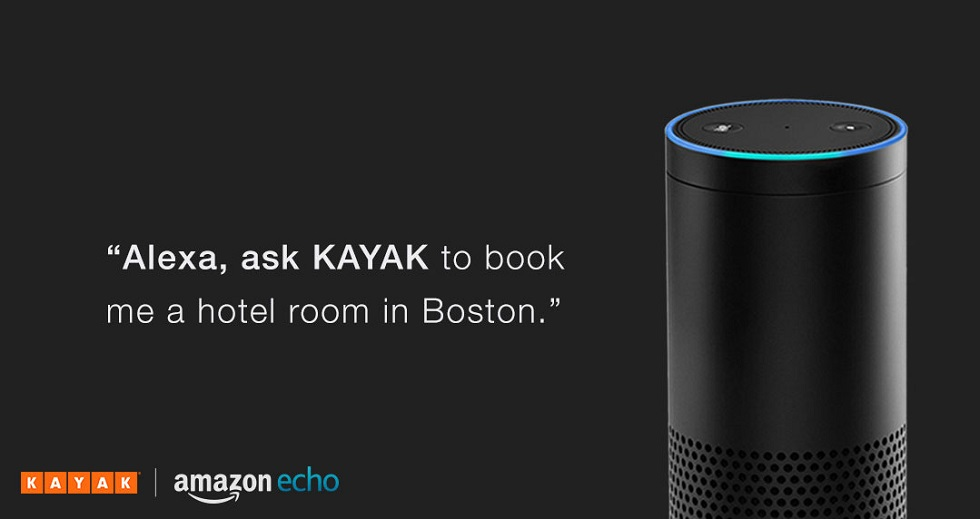 Alexa will provide a list of available rooms and book a room through its partners Booking and Priceline. Also, a user can search for flights by cabin class or ask Alexa to create a price alert so they can be notified of flight promotions. Only a Kayak account is needed to take advantage of the feature.
Beyond Voice: How AI-driven voice technology can take your call center CX to the next level
Check your Inbox! The Guide was sent to your email
Be Where Your Customers Are
You probably already use multi-channel campaigns or have at least heard about them. This is a process by which you can reinforce your brand and message by reaching your audience with an advertising message in a wide range of platforms and formats. Multi-channel campaigns allow you to maximize the effectiveness of your campaign by reaching out to prospects in a variety of ways: making people see, hear, and interact with your message. Traditional chatbots cover two of the three communication styles. Voice assistants like Siri, Alexa, Google Assistant, Google Now, and Cortana can help expand bot offerings.
Check out your potential cost savings by implementing a chatbot solution for customer supportCalculate ROI
Apple in a cooperation with major auto manufacturers including Ford, Chevrolet, Honda and Ram introduced a safer way for drivers to use an iPhone in their vehicle. CarPlay features Siri voice control and puts the iPhone screen on the vehicle's built-in display.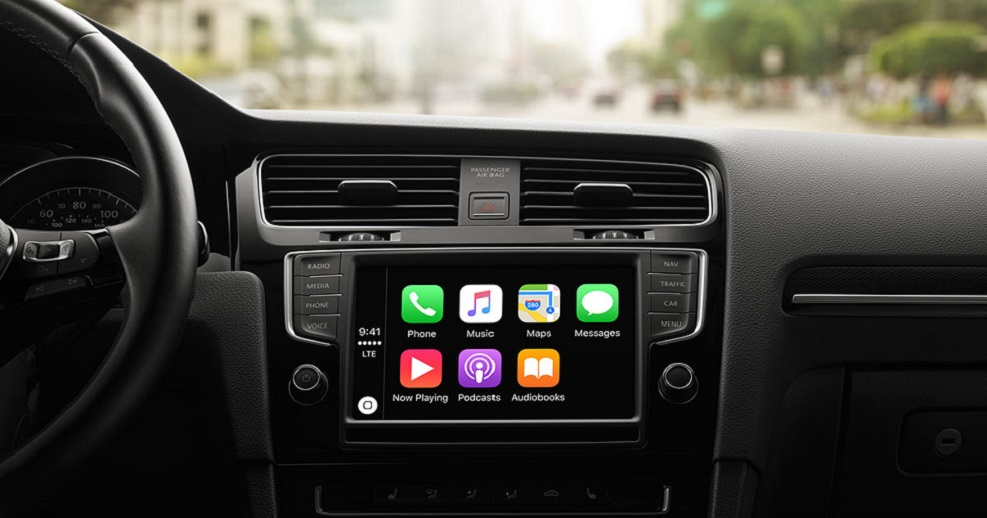 The service keeps the driver focused on the road while making calls, sending and receiving messages, listening to music, and making purchases. You can communicate with users of both mobile platforms, iOS and Android. There is a similar service for Android devices called Android Auto powered by the command 'OK, Google'.
Being presented in a smart assistant means you can reach your target audience and sell them your goods everywhere, even in a car while driving. Contact us to discuss how can we boost your business with a bot for a voice assistant.
Conversational Interfaces Mean a Hybrid Approach
Companies use natural language processing (NLP) in their chatbots to engage with users in a way that a real human would. Natural language processing is a way for computer programs to converse with people in a language and format that people understand. However, NLP has still a long way to go.
If for instance, you ask a chatbot to tell you about George Washington, you might get it into a confusing situation. A bot cannot understand whether you are asking about George Washington the first president, the university, or the bridge in New York City; which can lead to an incorrect response. In a human dialogue, contexts come more naturally and could be too complex for a bot to process via a conversation. This problem could be solved by advanced natural language processing algorithm integration, but it is not easy to build and is expensive to implement. Instead of solely relying on NLP interaction, you can give a richer and more dynamic user experience to your customers with a voice assistant skill.
Let's look at how Shopify enabled 500,000 of its merchants to run their businesses almost entirely through the use of bots or voice apps like Amazon Alexa.
Shopify product director Brandon Chu told VentureBeat:
Ultimately, any type of information merchants need to make decisions about their businesses, we want our Alexa skill to be able to serve, and then any types of actual operations they want to make on their store, we envision that they should be able to do it in voice as well.
The Shopify skill enables important information about your store, such as orders, inventory, and store performance summaries. The skill is able to provide you with weekly or monthly business summaries, information about sales and orders, a list of products that need to be fulfilled, the average value of your orders over a period, a breakdown of your store visitors, and a summary of your best-selling products.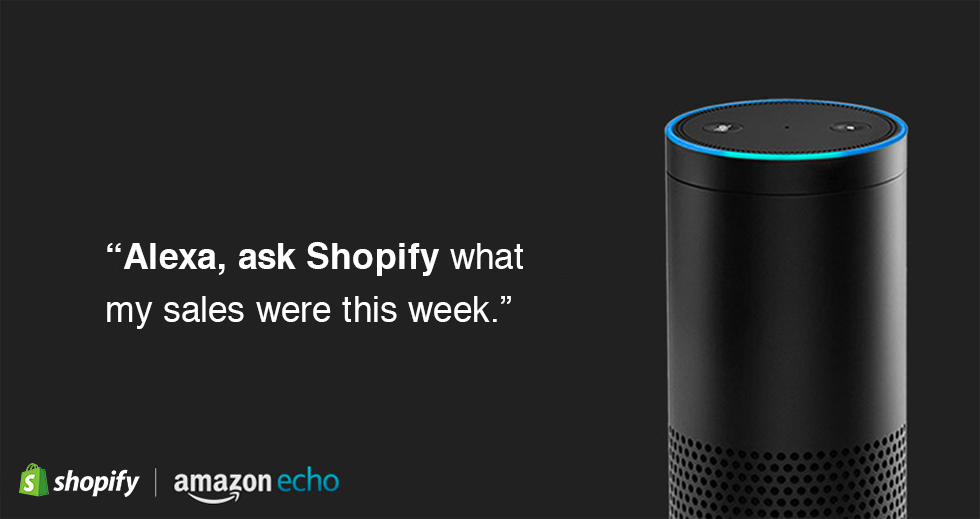 Making Your Bot a Voice Assistant, Making Your Bot Talk
In the spring of 2017 Amazon introduced Amazon Lex, which simplifies the process of creating skills for Alexa by turning your contact chatbot flows into natural conversations.  With the platform you can build voice or text-based chat interfaces for your applications and make your bot interactive in the same way that Siri, Cortana and Google Assistant are.
Amazon Lex bots are able to recognize and understand natural human speech without requiring the caller to speak in specific phrases. Also, they are able to maintain context and dynamically adjust responses based on the conversation.
Uses of Digital Voice Technology
AI-driven voice technology allows companies to improve customer and employee experience alike
Check your Inbox! The Guide was sent to your email
Conclusion
Conversational interfaces are still in their early days, but you can already make your company more accessible by building a bot or skill for voice assistant for your customers. Amazon, Google, Apple and Microsoft try to make their voice-controlled assistant more perfect and turn them from "passive" to "active." In the near future, an assistant will perform its functions before the owner asks them to based on recognizing the owner's behavior.
For example, if you are looking for a backpack, the assistant will analyze your tastes, find similar people (based on the purchase history), and find the appropriate option. In this regard, Amazon is the number one site. It not only knows the answers to the most abstract questions but also how to spend money wisely. Facebook knows everything about our interests and friends, and Google has the history of our queries. Everything counted can lead customers to the goods or services you sell. It is definitely a perfect time for entrepreneurs to experiment new use cases with CI and be with your customers whatever they are.
Want to learn more?
Master of Code designs, builds, and launches exceptional mobile, web, and conversational experiences.