Artificial intelligence (AI) is a constantly evolving and fast-paced sector. In 2022 and beyond we are going to see it playing an increasingly impactful role in business, society, and global politics. In this article we look at AI news and trends we can expect to see in 2022.
While we are still in the early stages of "true AI", the distance humanity has traveled so far is generating some impressive results. From Conversational AI to natural speech recognition, to deep-fakes and AI systems that can defeat the most complicated games, machine intelligence is constantly evolving; hence the amount of AI news flowing from the business and technology communities.
Investment in AI is set to continue well into 2022, which is why we need to know what artificial intelligence trends to watch out for and how these will impact businesses.
Spending on AI increased in 2019 by 44% from the previous year reaching a record $35.8 billion. Similar growth is expected in 2022. Already, 37% of Enterprise organizations have implemented AI in the last few years, and by 2021 80% of emerging technologies will have AI foundations according to a range of studies into artificial intelligence trends.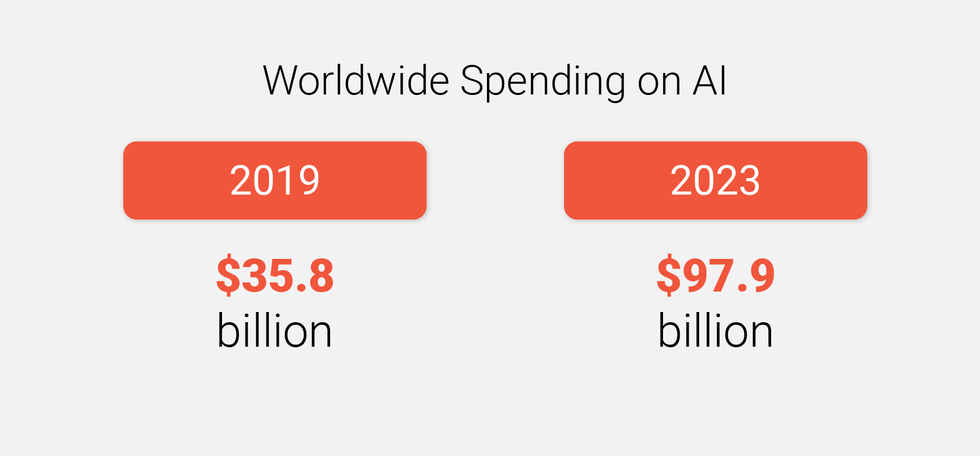 Now at the start of a new decade there is still enormous unexplored potential. As AI systems develop they will improve and self-learn, eventually becoming truly artificial and intelligent. Here are ten AI trends we can expect to see more of in 2022.
Business AI trend #1: Conversational AI Improves Customer Service
One of the most interesting artificial intelligence trends to watch out for is AI-powered chatbots. Many companies have already taken the leap into automating their FAQ, help desk, and other Customer Service queries with chatbots.
In particular, the retention and engagement rates of AI and Machine Learning (ML) powered automated chatbots has led to an explosion of popularity across a wide range of platforms including Facebook, WhatsApp, Alexa, Google, Apple, AWS, and many others. Chatbots get smarter as they receive questions from customers, making them better able to provide accurate answers quickly to the end user.
AI Chatbots will keep developing until the point when they can take over a much wider range of front-line customer facing responsibilities, even becoming able to tackle more complex queries such as complaints. Expect this artificial intelligence trend to continue and accelerate into 2022 as more companies than ever start using AI-powered chatbots as part of the customer experience (CX) and sales.
Subscribe to get notified about new articles and news from Master of Code Global
Subscribe
Business AI trend #2: Businesses trust in AI increases
One AI trend from 2019, which is expected to increase in 2022, is ensuring that more people and businesses trust AI, and understand it. For business leaders to trust AI more effectively, and therefore accept more AI-powered systems, they need to know what makes them work.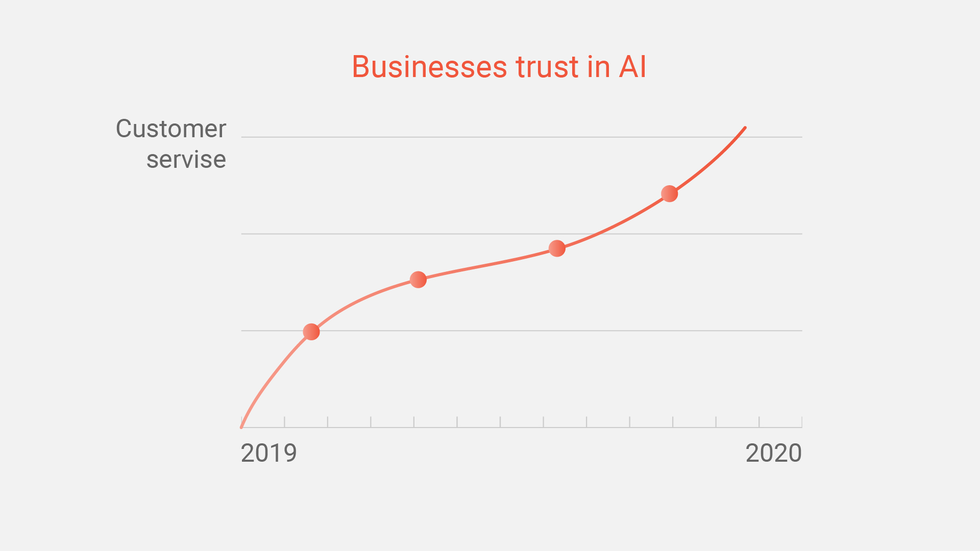 As AI developers and tech companies open up more about the algorithms behind AIs, the trust factor will increase and they will be used in a wider range of business applications, including AI chatbots. Hearing about artificial intelligence news will become normal, because more people will be used to interacting with them, in the same way software and automated systems are an equally common part of everyday life and business.
AI is not without risk, whether in the form of AI being used in cyber warfare. In the distant future, some of the world's finest minds are equally afraid of humans becoming subservient to malicious AI powers. However, that is a distant and unknown risk, and right now we have never been in a better position to prevent that from happening.
To mitigate against these risks and unethical use of AI, The European Commission published seven guidelines for ethical development and use of AI.
Google, Microsoft and other big tech giants are making commitments to ensure AI development is within ethical guidelines. All of this is contributing in a positive way to the increasing use of AI across more sectors and industries.
Business AI trend #3: Improved AI accuracy and outcomes
Naturally, as more data, or synthesized data is poured into intelligent systems, they learn to mimic human decision making more effectively. Neural network architectures are likely to grow in size, depth and processing power, alongside the development of smaller, more power-efficient networks that will operate on smaller devices, as we see with AI chatbots.
Business AI trend #4: AI contributing to self-driving cars
In the US in 2017, 40,000 people were killed on the roads, according to the National Highway Traffic Safety Administration (NHTSA). Could machines offer safer driving to humans?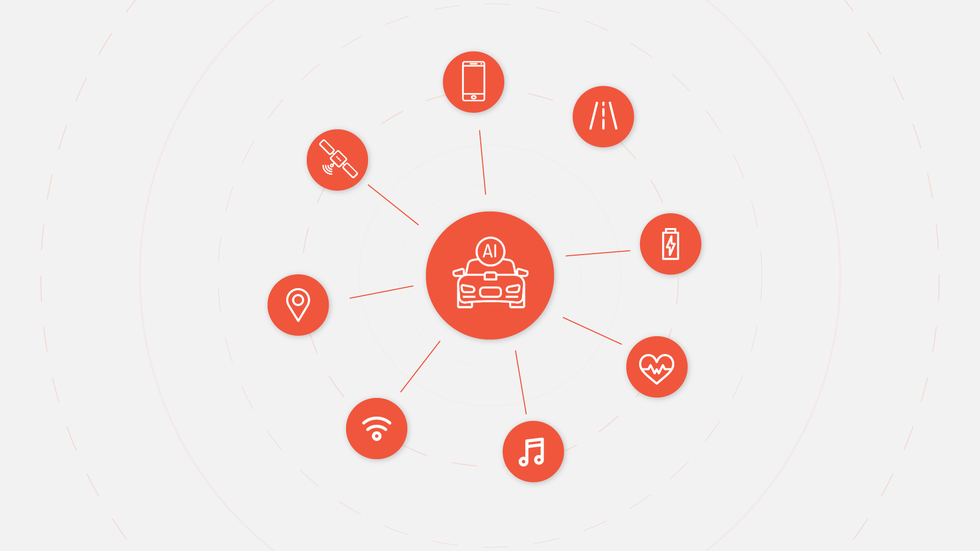 Numerous entrepreneurs and mainstream car manufacturers, alongside Tesla, are betting big that AI and automation is going to play a major role in how we drive around in the future. We aren't yet at full automation with the technology. For the most part, automated cars are still only at Level 2 (partial automation, requiring the drive to keep a hand on the wheel), according to NHSTA guidelines on this technology.
90 percent of these deaths were due to human error.
To achieve full automation, there are another 3 levels of AI developments to go through until we have automated AI-powered cars and other vehicles.
Business AI trend #5: Automated AI to clean data
Sriram Raghavan, VP of IBM Research AI told TNW that he expects we are going to see more 'AI for AI'. This is likely to be anything from systems that help accelerate the creation of algorithms, to automated data cleansing, to AI actively used in AI development for businesses.
Already we have seen the launch of IBM's AutoAI, an automated platform for data preparation, and Google's AutoML, that can be used to simplify the creation of machine learning models, which is another positive AI trend we expect to continue in the next few years.
Why is this a valuable advancement in AI? When it comes to developing and using AI in a business context, one of the challenges is cleaning data first so it can be processed by an algorithm. With these tools businesses can launch into AI developments more easily, therefore generating results quicker than was previously possible.
Business AI trend #6: Business Process Automation (virtual assistant for enterprise)
Businesses are process and data-driven. Within these systems and workflows are countless processes that could be automated and improved. Business Process Automation tasks staff used to do makes an entire company more efficient, allowing staff in a wide range of roles to focus on higher-value tasks while virtual assistants take over the more mundane and time-consuming work.
Get more from business process automation with Master of Code's automation solutions!
Business AI trend #7: Rich Text: Apple Business Chat, Google RCS
Another AI trend that is accelerating is the use of Rich Text, also known as Rich Communication Services (RCS), such as Apple Business Chat and Google RCS are the next level of AI-powered communication channel. A way of bringing a range of media together in one channel.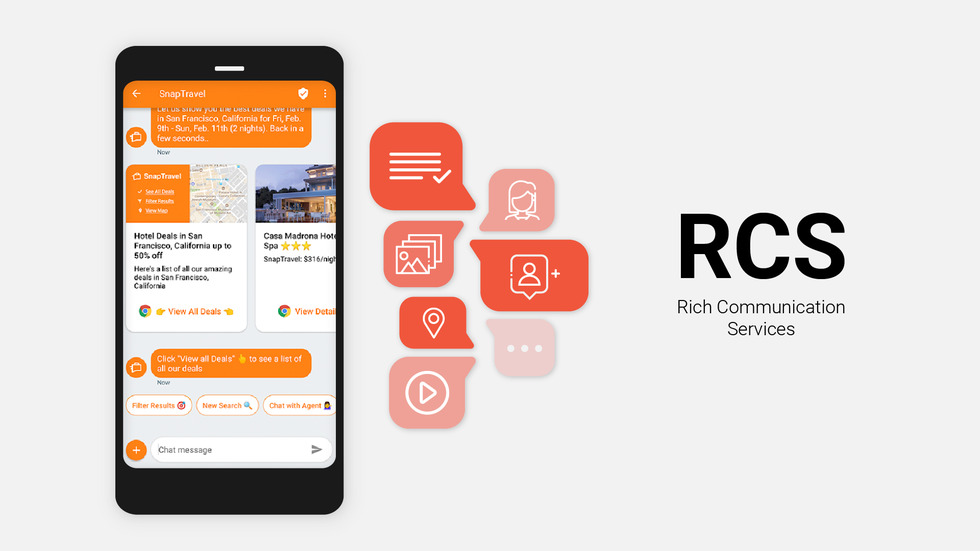 Rich Text is going to become the next-gen texting standard, rolled out across the world's largest platforms and able to incorporate the whole range of multimedia communication people and businesses use. It will also more easily allow the integration of AI to improve the automation of communication between businesses and customers.
Business AI trend #8: AI boosting cyber security
Before the end of 2022, there could be as many as 24 billion devices around the world connected to the Internet, according to Business Insider. As convenient as switching on and off heating and lights with an app, remotely, before getting home, or having the fridge order specific food when running low, this does create a growing number of security risks.
Cyber criminals are well organised, employ developers and experienced hackers, and use a vast number of bots to constantly probe for security weaknesses and vulnerabilities around the web. Traditional methods can no longer keep pace with evolving threats. AI and Machine Learning has become a necessity for keeping connected devices, and everything else that relies on the Internet, safe from evolving threats. AI-powered SPF checker and automatic email authentication can now secure the email communication.
Business AI trend #9: Natural Speech Recognition
Also known as Natural Language Understanding (NLU), Natural Speech Recognition is a subset of AI systems development that focuses on machines more accurately and effectively understanding human speech and generating acting on that information.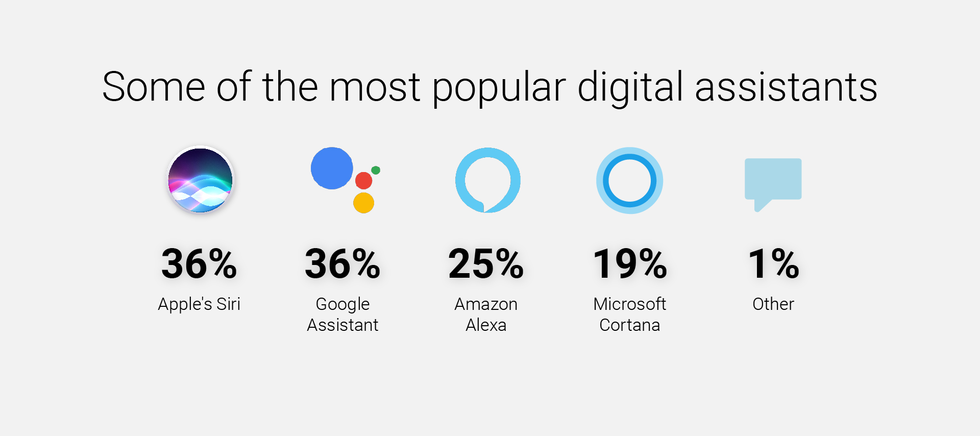 Human speech is complicated. Not only do we have hundreds of mainstream languages, there are also thousands of dialects and regional variations. Breaking that down further, millions of words have more than one meaning, and meanings may vary between localities, even in the same country.
When we look at human speech from an algorithmic perspective, it's a nightmare of baffling proportions. Speech recognition is playing an important role in the development of AI. We already see the results with systems such as Alexa and other systems. But with enough NLU/NSR development, machines could soon talk to and understand humans in more advanced ways.
Business AI trend #10: Robotic Process Automation (RPA)
Robotic Process Automation (RPA) has the potential to reduce operational costs as much as 75 percent, for Enterprise and mid-size companies, according to KPMG. In some ways, this is another way of talking about business process automation, and AI can definitely play a role in RPA implementation.
RPA has the potential to turn manual tasks into fully automated ones. With AI and machine learning powering this forward, there is no end to the potential it could unlock in business operations.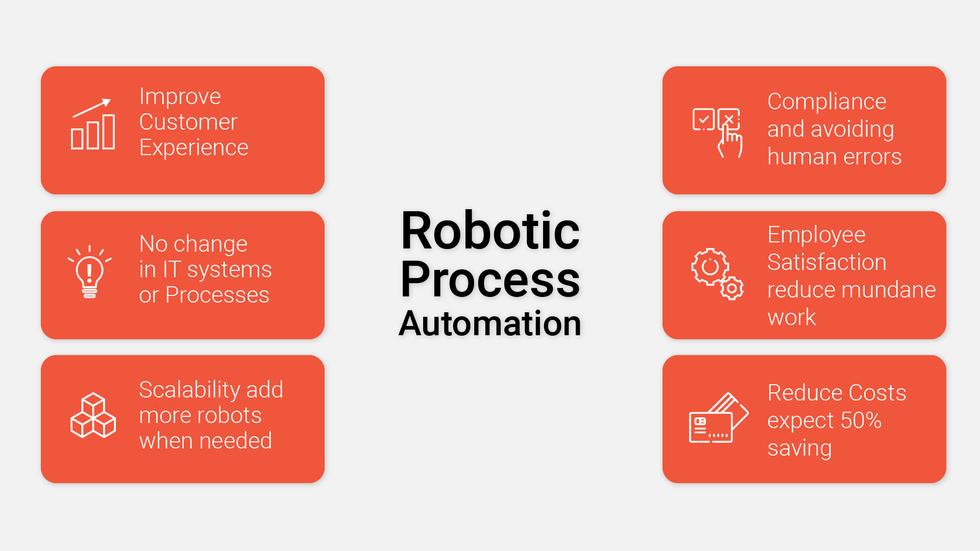 As you can see, machine intelligence could and is going to have a big impact on 2022 and beyond. Expect these trends and others to play an increasingly important and normal role at every operational level.
Want to learn more?
Master of Code designs, builds, and launches exceptional mobile, web, and conversational experiences.