In developed economies, such as the EU, UK and U.S., productivity is not as high as economists, business leaders and governments think should be the case. When productivity is too low, growth suffers and struggles. One solution to this is digital process automation (DPA).
Productivity is defined and measured as the amount of work produced per working hour. It is one of the key drivers of stable long-term growth and has a noticeable impact on the profitability of companies and therefore higher living standards.
In the UK, for example, an advanced and developed economy, the "productivity puzzle" has been a serious economic problem for over a decade, since the global economic recession. The Office for National Statistics (ONS) deputy chief economist Richard Heys, said to the BBC that: "It has taken the UK a decade to deliver 2% growth, which historically was achieved in a single year."
Productivity in the UK is around 0.1% per quarter, and other countries are struggling with similar problems, although in most cases not as severe as the UK. Productivity improvement is a necessity to maintain stable economic growth and proactive forward momentum and profitability for businesses.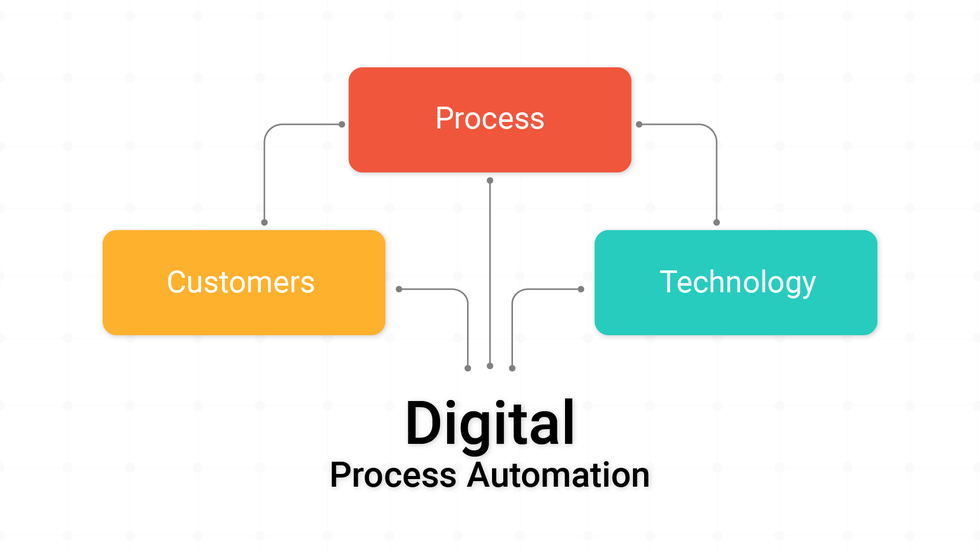 Digital Process Automation (DPA) is one of the solutions for solving this problem and overcoming productivity challenges. Let's look into the DPA definition, and how businesses can implement this using process automation and other innovations.
What is Digital Process Automation?
The DPA definition is a new type of automated business process management (BPM). DPA is founded on digital transformation principles, taking a process-centric approach to integrate and built-in automation into every aspect of new digital processes and systems.
With the right DPA tools and systems, digital process automation can generate a sustained and noticeable productivity improvement across an enterprise organization. New custom-built or customized technology solutions within the Enterprise tech stack can manage almost any business processes end-to-end, in nearly every sector.
Even sectors that were traditionally analogue in their approaches, such as shipping, industry and logistics are re-thinking the approach to processes.
What was once running on analogue systems, or still reliant on legacy technology, is now being transformed by digital process automation. That is the DPA definition, which when implemented across an organization will have a positive impact on the productivity of teams and individuals.
Marketing funnel automation is one such example of digital process automation, which does generate noticeable productivity improvement within a marketing team. Because marketing teams use an extensive collection of tech solutions and software, DPA is one of the best ways to bring everything together, connect the dots, and generate improved efficiencies.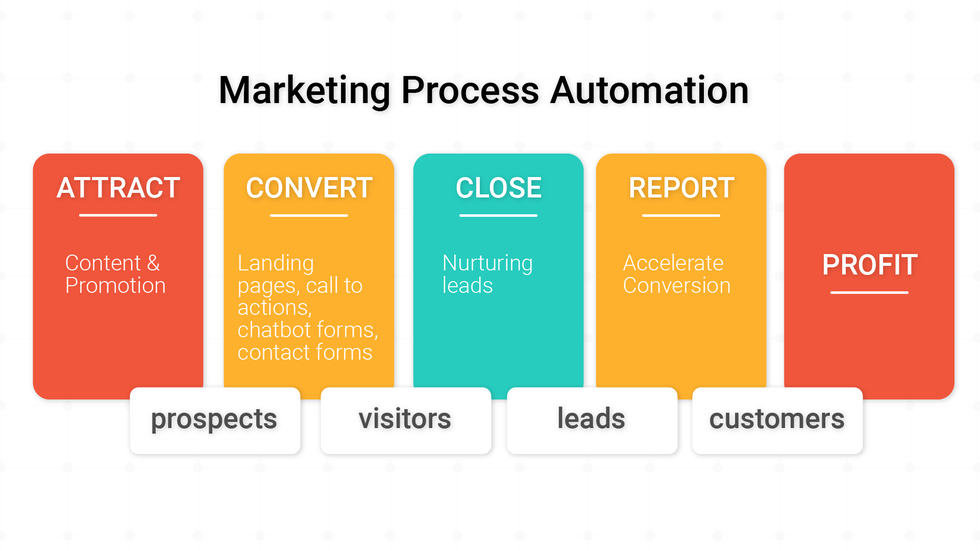 However, when it comes to marketing funnel automation, joined up and more efficient systems are only one of the advantages of DPA. More significant ROI comes from the fact that marketing staff have more time to be creative and think strategically, instead of spending hours and hours working through mundane tasks. DPA, therefore, gives marketing teams, who play a key role in the growth engine or every company, more time and space to make the biggest impact.
How to digitize and automate business process using DPA?
To achieve the productivity improvement that business leaders and shareholders are looking for, DPA has to be designed and implemented the right way.
Not unlike other digital transformation projects, there is a risk of failure if companies go about this the wrong way. There are a number of reasons for this, with the net result being that productivity improvements hoped for won't be achieved. Often, if technology is seen as a cure-all solution without thinking about how staff uses it, projects fail.
Education, culture and C-suite support for DPA projects are crucial for success. Especially when the aim is to achieve a productivity improvement and automate operational processes.
Here are a few of the basic steps that need to be taken into consideration when designing a digital process automation:
Invest in understanding the user flow. Look into the who, what, why, how and when of every user workflow in an organization. This needs to be done for every stage in every working process that needs to be automated.
Do you know what screens are being used, have you taken screen size into account? Make sure this is a factor actively taken into consideration, especially with more staff using smartphones for work, in and out of the office and when traveling.
Forms: When human input is needed, do the forms make sense, are they accessible (e.g. to those with dyslexia, for example), are they data security compliant, are do they work on every device?
Prompts and reminders: Again, when a process requires human intervention and input, are these prompts and reminders sent in a user-friendly and timely way?
Context: Ultimately one of the most important considerations, especially staff are interacting with systems in new ways and changing how they work, and when those same systems are doing more of what people used to manage themselves. At these key interaction points, are users aware of the processes (through training and awareness), the role they play, and what they should be doing next in that context?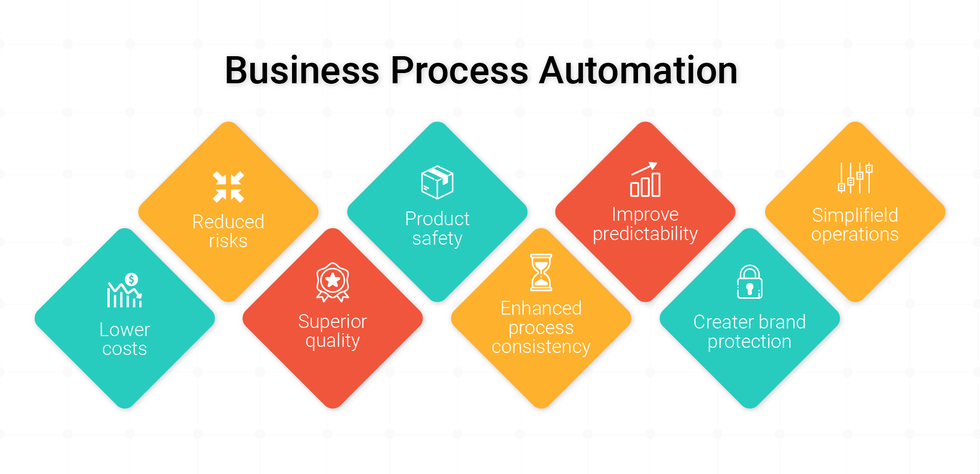 Then automating digital processes, it's essential to work with digital technology and solutions specialists who can design and implement systems and processes that take all of those factors on-board. Work with a firm who has expertise in automation, including DPA and robotic process automation (which can work well together), such as Master of Code.
Master of Code partner with world's leading companies to design and develop conversational experiences. Within our services, we can design DPA and robotic process automation that will simplify, streamline and make previously manual systems automatic and more cost and time effective.
Want to learn more?
Master of Code designs, builds, and launches exceptional mobile, web, and conversational experiences.