In an effort to create more contextual and personalized customer experiences, we're seeing a large increase in the number of organizations with AI assistants developing authenticated use cases to better leverage user data. However, a fully authenticated chatbot doesn't always equal a flawless experience. We don't want to completely move away from unauthenticated flows as having both authenticated and unauthenticated use cases can be more user centric and still provide value and answers to your customers at an expedient rate.
Chatbot User Authentication: Personal & Trustworthy
Chatbot user authentication requires users to sign into their account through the virtual assistant to receive more contextual and personalized experiences. This means the bot can answer questions specific to them, their needs, and preferences. The result is receiving faster answers, accelerated transactions, and completion of tasks as the bot doesn't need to ask the user for information to point them to the right place, it already has it.
These can include use cases such as handling bill payments, purchases, modifying services and subscriptions, answering questions about order status, and more. With virtual assistants addressing these complex and contextual use cases, it lightens the load for human agents that have traditionally resolved these requests.
Lastly, depending on the chatbot platform, you may have access to a built-in analytics backend that, by authenticating users in the chatbot, allows businesses to gain insight into their customers' behaviours, purchases, preferences and needs to create an even more personalized experience by leveraging this data for proactive offers, product suggestions based on purchase history, or even customized menu options specific to that user based on how they've interacted with the brand in the past.
Personalization is rapidly becoming a "new normal" and requiring user authentication within a chatbot can deliver rich conversational experiences that are more efficient than the current web or mobile app user journey.
Download a Conversational flow chart diagram with the scenario of building dialogues for your chatbot
Check your Inbox! The Guide was sent to your email
Unauthenticated Experiences: Quick & Simple
Unauthenticated experiences, despite having their limitations do continue to offer value to end users. Not every experience requires user authentication within a chatbot or personalization and in some cases, authentication can sometimes be a bottleneck as it can take the user longer to get an answer to a generic question if they are forced to login. When you think about visiting most websites, they do not request a login from you right away. For example, one can browse products and services, view the FAQ page, and find contact information, all without authenticating. This should be the same case for a Conversational AI (CAI), otherwise, users (regardless of whether they have an account or not) may abandon the experience as they could find it in another channel elsewhere in a shorter amount of time, threatening user adoption of the CAI solution.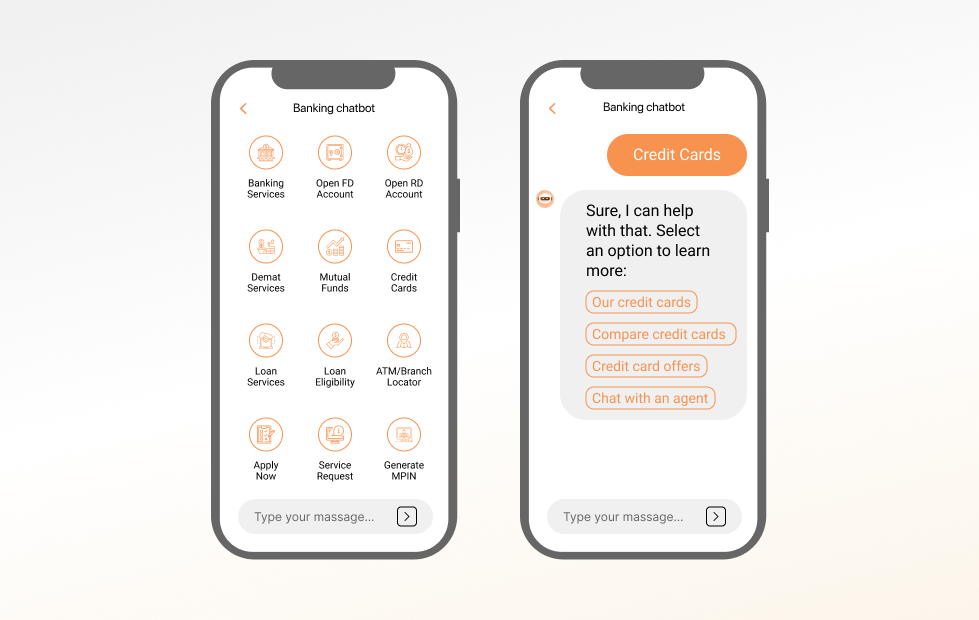 What businesses must take note of is how they use unauthenticated experiences effectively. If they are too generic, a user will be required to give more information in order for the virtual assistant to provide prescription or answer their question.
How They Co-exist: Our Best Practices
So how can authenticated and unauthenticated chatbot experiences co-exist? The key is to highlight their strengths and where they excel.
Ultimately, we want to combine flows that offer personalized, contextual experiences specific to each user with generic flows to achieve the most seamless user centric experience.
At Master of Code, we recommend having all use cases that are related to a user's account, preferences, or that are transactional end-to-end use cases be authenticated to ensure the best user experience. For all use cases that are around FAQs, general questions about a business's offerings (products, services, policies) that do not require user information to answer a question or complete a task should not require authentication. That way users looking to get such information can do so without the hassle of logging into their account first.
Scale Your Customer Support with a Personalized Approach using Conversational AI
Check your Inbox! The Guide was sent to your email
If a user wants to take action, that's when we'll ask them to authenticate. For example, chatbot actions like adding a payment method, modifying a plan, or removing a service are things that all require the user to be logged into their account to do. Giving them generic information here doesn't exactly allow them to complete their task efficiently within the experience. When you're building your experience, think about what use cases or actions require user data and make sense for user authentication.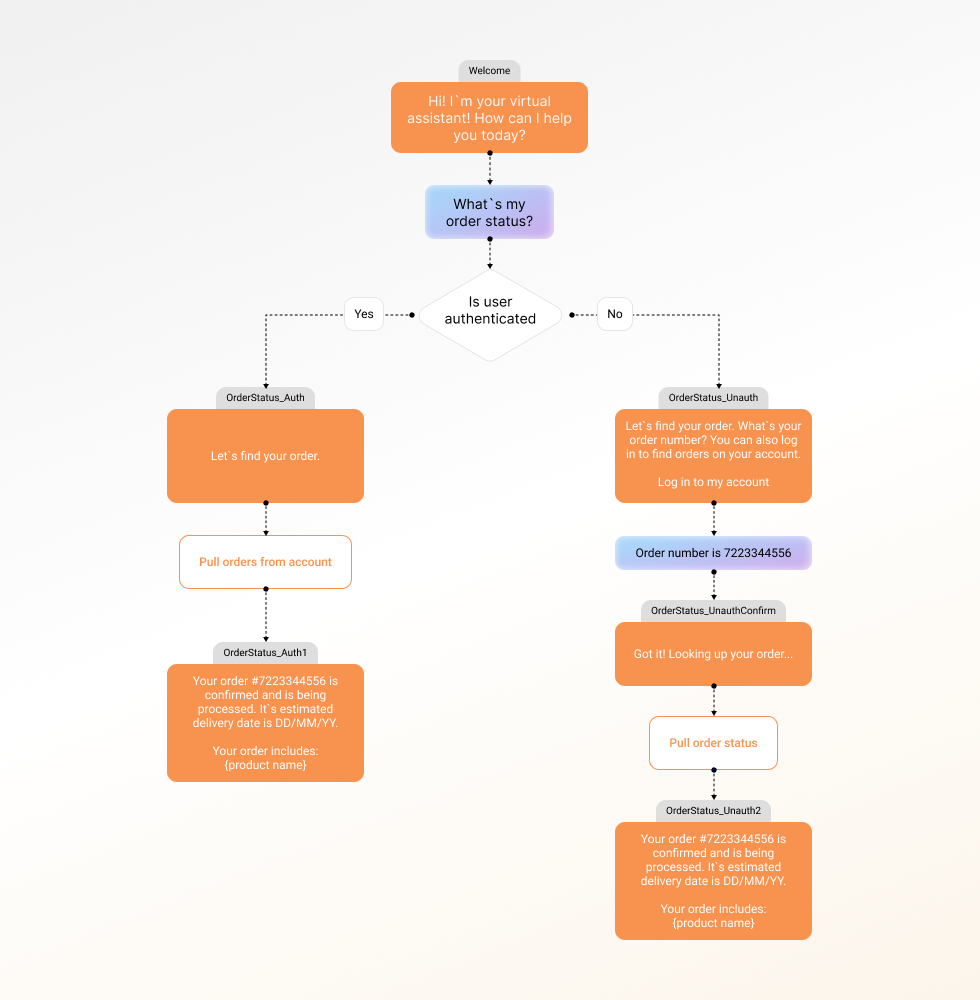 Authenticated Chatbot Experience Use Cases
Personal information, preferences, or account changes require authentication for security reasons.
Subscriptions or payments need to have the customer's payment method on file.
Product searches/purchase history could leverage customer data to provide suggestions of related-products.
Order status use cases need to access the customer's purchases to deliver their status and tracking information.
Adding or requesting services requires customer information. If that's available on their account we can reduce the amount of steps it takes to complete their task.
If the user is seeking information not specific to them we can use unauthenticated flows. For example, the utterance "When does my subscription end?" is specific to the user vs. "When does the sale end?" where the answer will be the same for all users. Additionally, this allows users to get the answer to this FAQ upfront before they make a call-to-action.
Keep in mind that these best practices should be taken as a guideline. Different businesses' offerings are nuanced and may require different levels of user authentication depending on the use case.
Final Thoughts
As businesses strive to increase containment and further automate, user authentication in a chatbot is vital to achieve that. Having access to user data helps build trust, allows your chatbot to handle more complex use cases, and gives you customer insights to help make your flows even more contextual. However, it's important to remember how unauthenticated flows can still be useful in helping build the best customer experience. Using a blend of these two experiences and authenticating when necessary can reduce abandonment rates and increase CSAT scores.
Need help building your user authentication strategy for your conversational AI solution? We can help!