Apple and Google are the two biggest players on the app market. Let's make something clear: the comparison of the App Store vs Google Play is not about passing judgment. It's not our objective to rally behind any particular marketplace. We will give you the numbers to see how they compare and what to expect from both stores – from there you decide which platform best fits your business.
App Store vs Google Play: The Launch and App Numbers

Apple App Store
The App Store was launched in 2008 with 500 apps available. Five years later the total number of apps passed the 1 million milestone.
In January Apple's App Store reached 2.2 million apps – last quarter the store grew by 60%.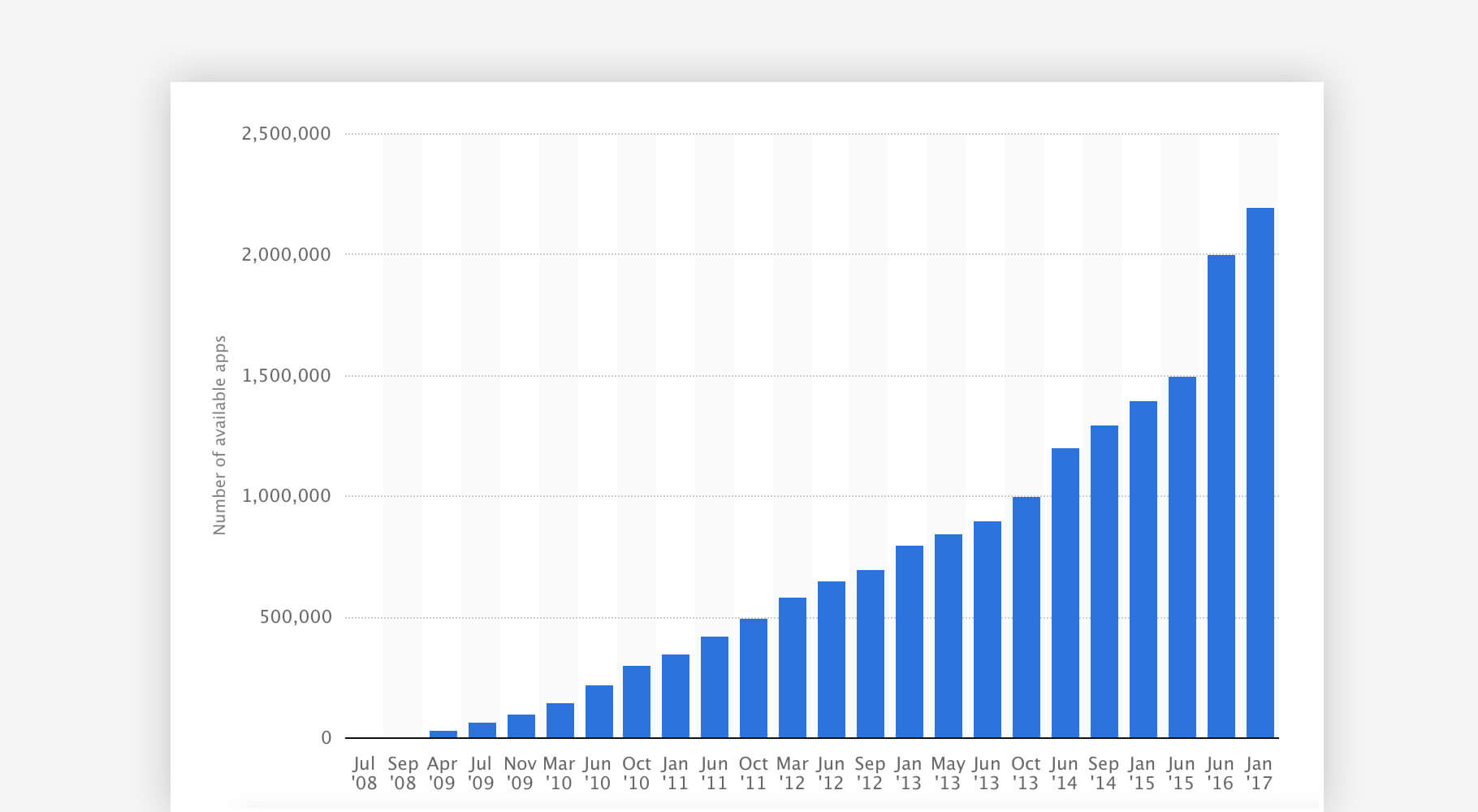 Google Play Store
Google launched its Play Store (formerly known as Android Market) in 2008 as well. It quickly outgrew Apple's store with 82% of growth. How many apps are there? As of January, the total number of apps is over 2.7 million.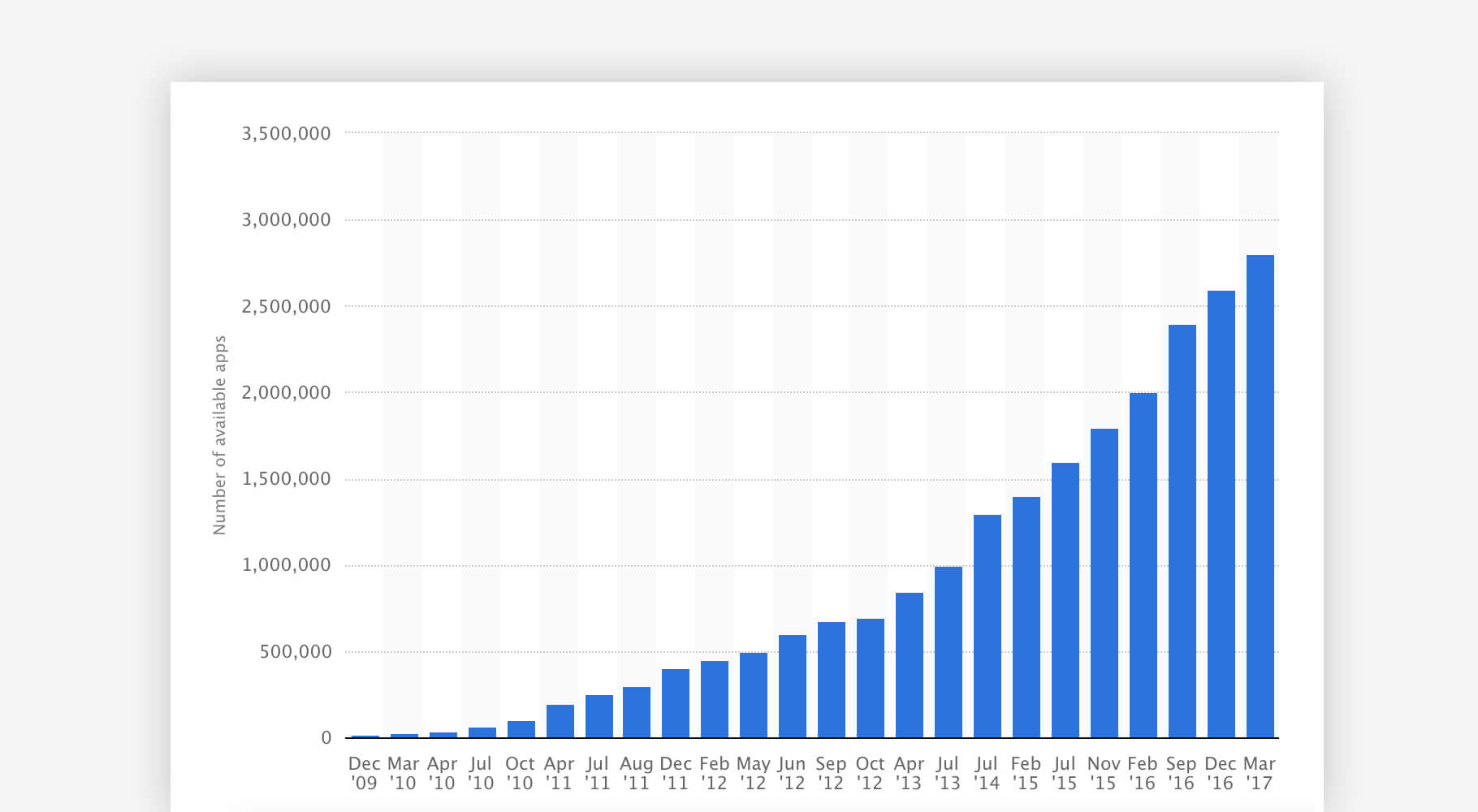 According to App Annie, in 2016 the Play Market received over 75 billion downloads, while the App Store recorded just slightly over 25 billion downloads during the same year.

What Is The App Review

So, you probably figured out how to create an application, have found a developer and have done your best to make an app according to mobile app development trends 2017. What's next you may ask? You have to submit your app for a review. Think of a review as a permission to store your app on the marketplace.
Apple App Store
Apple used to have a severe 'quality control' process. Users were spending weeks to compile their products with all of Apple's guidelines and ensuring the app didn't contain any element that might harm its users. Now the review process is quicker – it takes less than a week (usually up to 5 days) to release the app on the App Store. As well, this past fall the company rolled out some improvements related to evaluating published apps.
Apple is all about quality. As some apps don't get updates since they have been uploaded, the company takes control over the situation. In case here is a problem with your app or your app is not complying with the guidelines, you will be notified and have to fix the issue within a month. Otherwise, Apple can remove your app from the store if it evaluated as a low-qualitative.
Google Play
The reviewing time at Play Store used to be much quicker than at the App Store – around a week, as the platform relied on complex algorithms to scan the apps. But since 2015 "the internal team of reviewers analyzes apps for policy violations prior to publication". Now you can't be sure how much time it will take to get the company's review.
You can pre-review your app at Google Play by activating pre-launch reports in your Developer Console.

As Google play says:
When you upload an APK to your alpha or beta channel, you can identify issues for a wide range of devices running different versions of Android. The pre-launch report on your Play Console identifies crashes, display issues, and security vulnerabilities.
Types of Apps

Play market
Android developers typically make their apps available for a wide range of smartphones and tablets, with different display sizes, CPUs and RAM capacity. iOS apps are not as much adaptive: most apps work both on iPhones and iPads, but there are still some "exceptions" that aren't adapted to the larger screen of an iPad.
The most popular categories in the Play Store are photography, family, music & audio, entertainment, shopping, and personalization.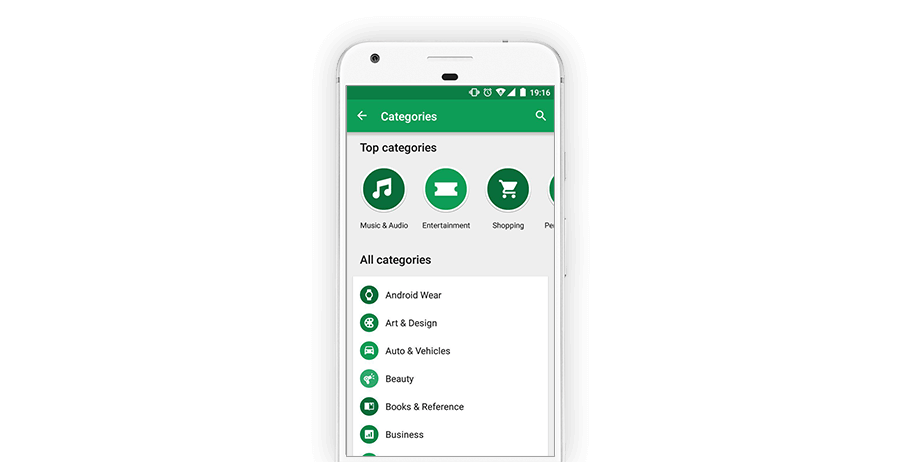 App store
In a great variety of apps, users can find whichever fits their needs. Apple launched the phrase "There's an app for that" on January 26, 2009, to promote its App Store, and now the trademark has permeated pop culture.
The most appreciated app categories in iOS Store are games, photo & video, and entertainment.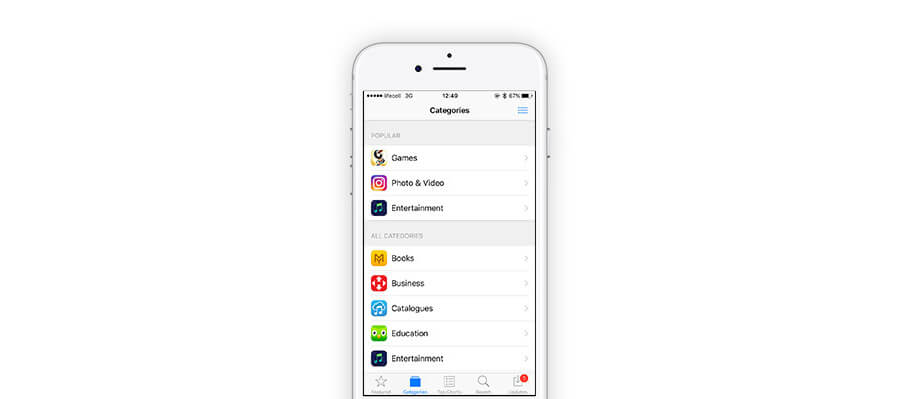 Many developers decide not to take part in a competition "Google Play vs App Store" and launch versions for both Play Store and iOS. That makes sense in case you have done a global research on your audience and know for sure what the devices users use to run apps related to yours.
Monetization in Stores

Google Play generated $3.3 billion in revenue in Q4 2016 while the App Store managed to generate $5.4 billion, which makes it the best marketplace to make money with apps.
The revenue-sharing terms in both mobile marketplaces are the same: they take 30% of the funds users pay.
Because of a high competence level in the Play Store and the fact that users aren't ready to spend even $1 for an app, developers make their application free to attract more users. To make money in the app, they incorporate ads, which sometimes is the reason why users delete the app.
The competition in the App Store isn't that harsh which makes the situation quite opposite: users prefer to spend several dollars a month to enjoy a good app.
App Store vs Google Play: Reviews and Refunds

Play Store
Google has made great strides in creating efficient search algorithms to make it easier for users to search for an app. In addition, the company integrated Google+ features to make users see the comments written by their friends first. Friend recommendations are much more effective in decision making than recommendations made by a stranger.
App Store
To help users discover apps, Apple promotes high-rated applications (higher than 4 stars) and improves their ranking. However, you can only ask users to rate your iOS app 3 times a year, while Android apps don't have such limitation.
In the case you have paid for the app from a Google Play Store, you can get a refund with no questions asked within 2 hours from the moment you have made the purchase. Apple's refund policy is even more appealing: you can get a refund within 14 days of making your purchase.
Want to learn more?
Master of Code designs, builds, and launches exceptional mobile, web, and conversational experiences.