How often do you shop online? When making an order on Amazon, Asos, Ebay or any other online marketplace you are participating in a huge e-commerce ecosystem. Shopify is a world-class e-commerce platform that helps sellers sell their products more efficiently online, on social media, or in person and makes it easier for buyers to find them. E-commerce is one of MOC's primary fields of expertise. Our masters are experienced in Shopify app development, and we are a technology partner of the application presented at the official Shopify store. Our Shopify developers have a lot of knowledge on Shopify app development to share, that's why we have initiated an e-commerce hackathon, to share this knowledge on Shopify app development.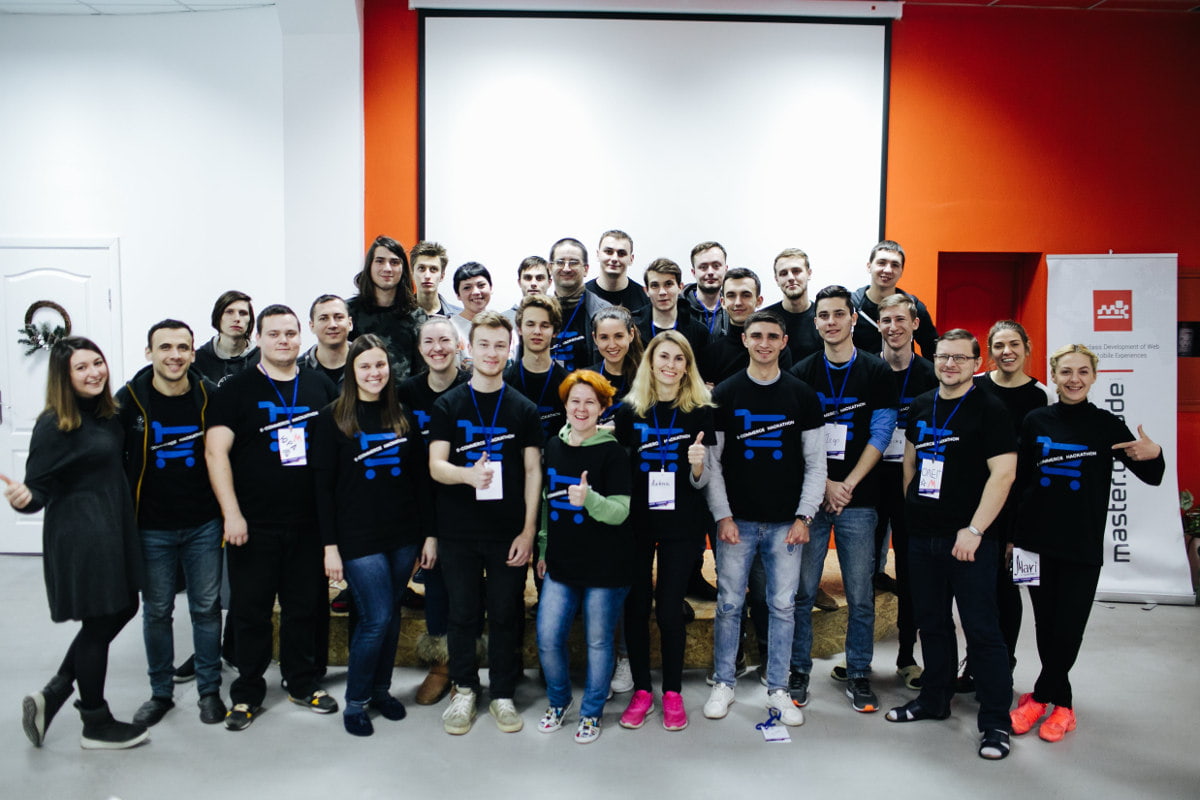 The participants of the event had their ideas for a functional online store, 24 hours for their implementation and mentor support. The hackathon winners were chosen collectively by taking into account if a presented app is useful, complex and the completeness of the project, as well as the independence of the team. Meet the winners!
The CamelCase team took first place. The team implemented a non-typical Shopify feature: a smart search based on ranking. After a purchase, a user can evaluate the purchased item. The data then gets sent to the server and when someone looks for a similar position, the algorithm offers options with the highest rating. In addition to the title, you can search items by description. The search generates options after entering only one character into the query. In Shopify, the query needs to be entered completely, and the suggestions are displayed based on previous search history. To implement the smart search feature, the team used Liquid.js, which is a JavaScript library and set its criteria, including targeting on a tag and a title. All product data is being stored on the backend.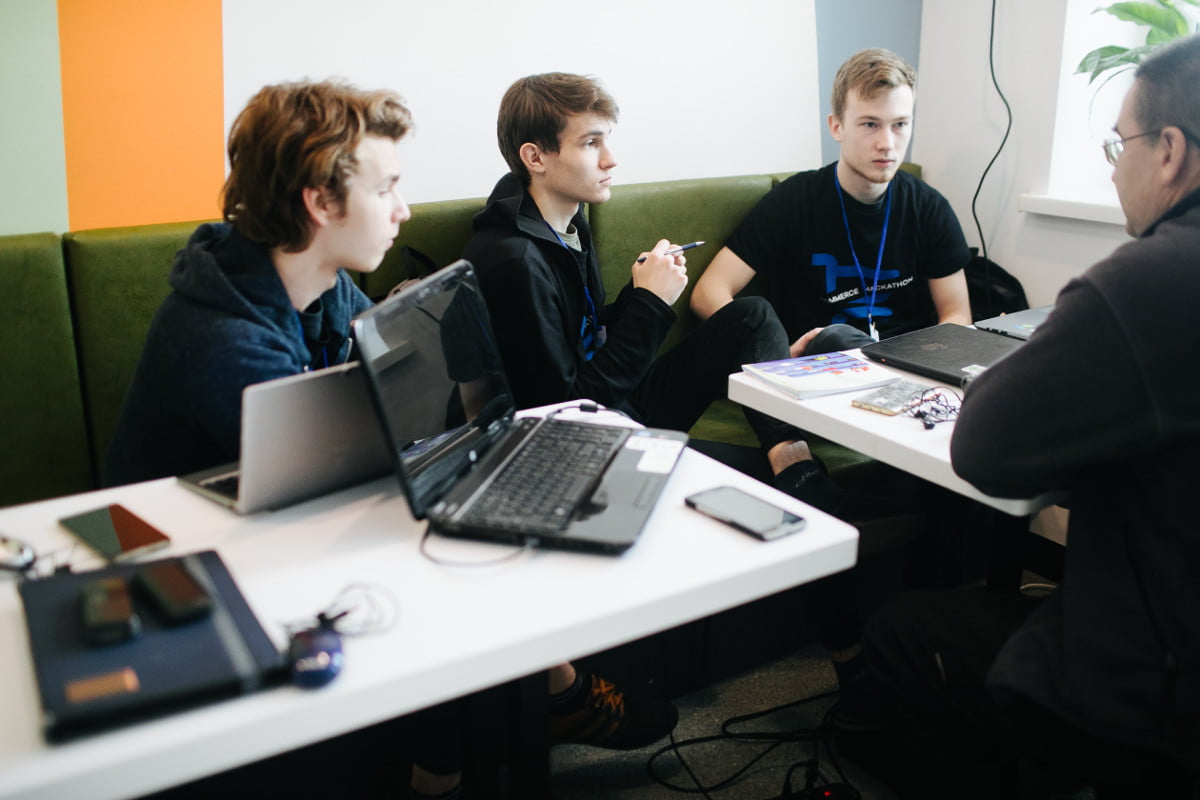 The Twisters team integrated the ability to compare two or more products. By using Native JavaScript, Bootstrap, and jQuery, the team developed a catalog full of items from which you can select multiple items for comparison. Choose an item, press the "Compare" button and when you selected enough items for comparison, press the "View comparison". All the characteristics of the items will be listed on the pop-up window. The only requirement is the presence of common characteristics in comparing items. The team members for the first time worked with JavaScript, which slowed down the pace of development, however it did not prevent the team from winning second place.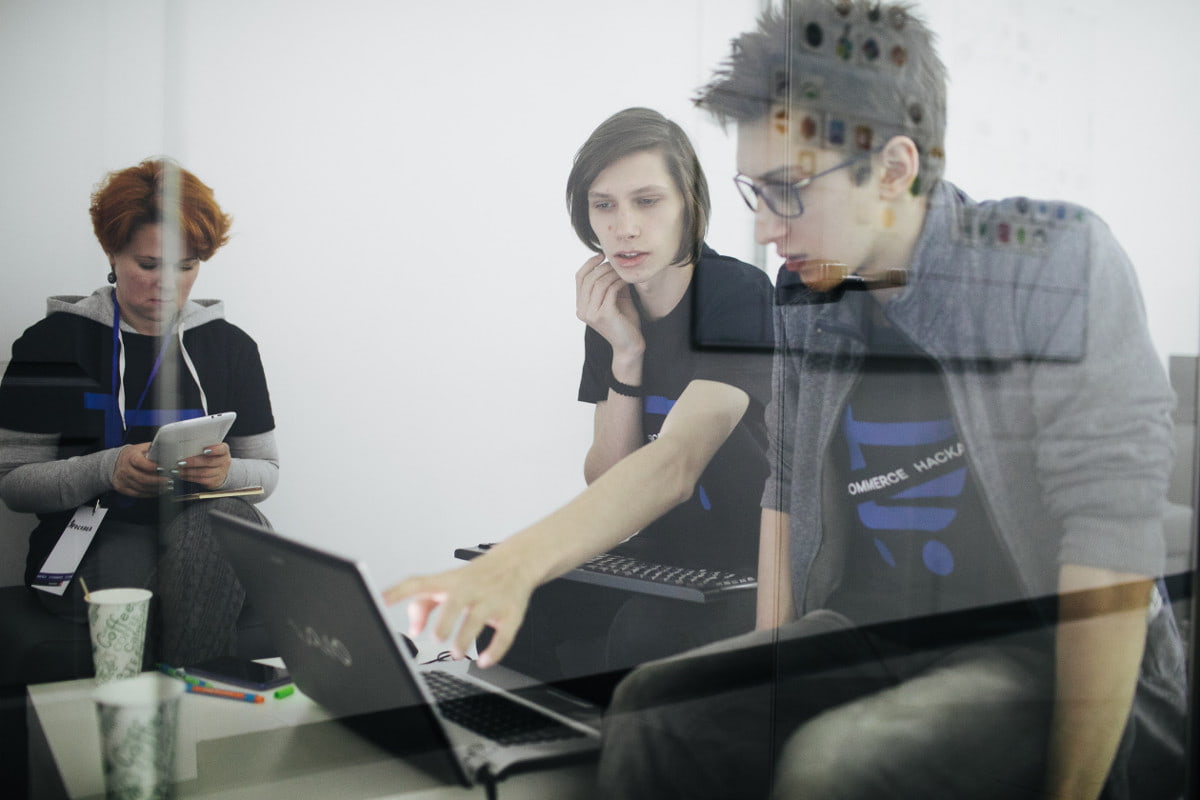 The Shopaholics team took third place. The Shopaholics knows how sometimes to save somewhere a liked product, that's why they created the "Wish List" feature. As an example, the team used the watches catalog in order to demonstrate how to add a product to the list, how to remove them from there and how to send the list to email via the integrated function. The catalog is being taken on the backend side via Shopify API and displays via indexes. In general, the project is an embedded-application for the Shopify platform. It's function is based on MVC (Model-View-Controller) written on Ruby on Rails and ShopifyLiquid. In order to encourage buyers, Shopaholics also implemented the ability to set up discounts on selected goods. E-commerce hackathon was their first experience in relation to Shopify app development and attending such events.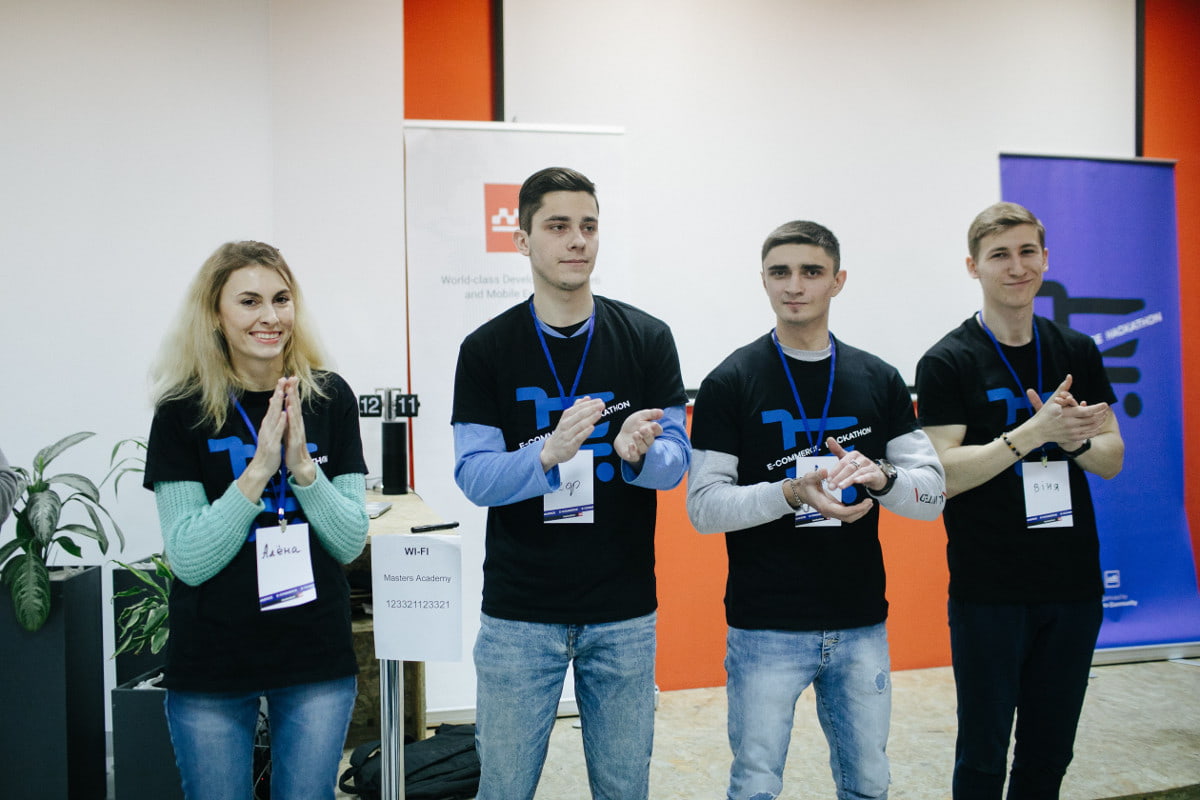 The Bay Team was awarded the audience's prize. The team had an ambitious goal — to popularize Shopify among Ukrainian entrepreneurs by adding to the list of carriers the local logistics company "New Post". Bay Team managed to deal with the legal basis of such service, linked Nova Poshta API to Shopify API, but unfortunately they didn't have enough time to finish the project.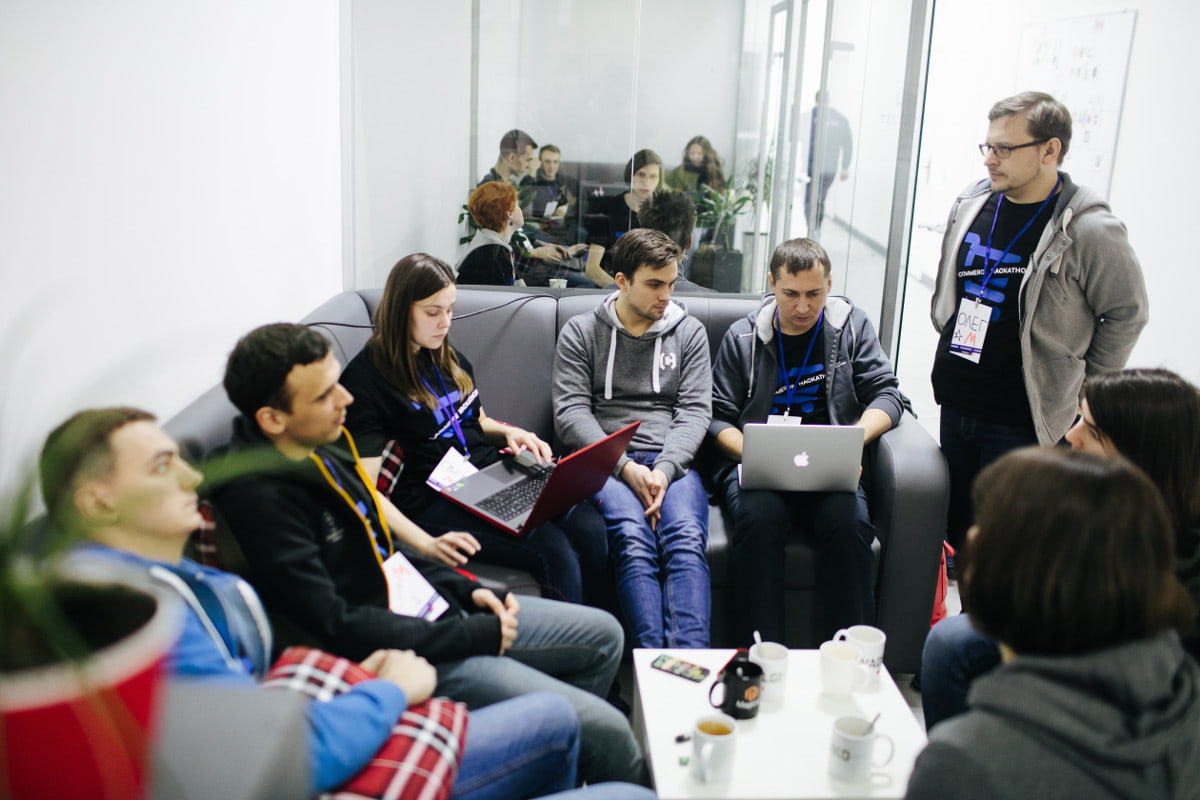 Here at Master of Code, we have a team of experienced Shopify developers which would be glad to provide high-quality e-commerce or Shopify app development with any kind of integration for your online business.
Want to learn more?
Master of Code designs, builds, and launches exceptional mobile, web, and conversational experiences.