How to Build Chatbots and Make Money on it? Regardless of whether you are an entrepreneur or a company, monetization is something that should be at the forefront of your efforts. Therefore, your goal is to use a chatbot as something akin to a traditional business model that adds value and is gradually monetized.
Interestingly, the chatbot development process is becoming ever more simple thanks to the top 10 Best Chatbot Platform Tools to Make Chatbots. However, not everyone fully understands how using bots to make money (especially now, when the online dating bots market is overflowing). Vasiliy Riy, a marketing strategist and a founder of startup Leeloo.ai knows how to make money with bots, so he demonstrated his expertise with an excellent case 'ChatGirl'. His team managed to make a profit of 130 dollars at a cost of 32 dollars for a client in the shadow business segment in the US market.
Check out your potential cost savings by implementing a chatbot solution for customer supportCalculate ROI
A Client Request
It was requested that a chat simulator was to be built that attracted a male target audience. The simulator was designed to sell access to the customer's dating site. In terms of marketing, this is a shade-niche: the customer acquisition cost is very high – $90-110. Customer acquisition cost is how much a business spends to make one person pay X-amount of money for the product it sells.
The customer acquisition cost is very high – $90-110
The main goal of the bot wasn't to have fun and promote app downloads. ChatGirl had to convert a user into a customer, and to motivate them to enter their credit card information.
The pros of such approach:
a flirt chat bot can simultaneously communicate with thousands of people
and bring them to the target action;
a direct entrance to the chat through the ad drastically increases conversion rates.
If you weren't thinking about chatbots for your organization before, you should be now. Check out best Conversational AI in eCommerce examples, since 110000 bots on Messenger can't be wrong.
The Flirt Chat Bot Had a Story
She is a girl that came to the city to complete a job interview and knows no one in the city, so she is bored. What if a user were to ask her to hang out in real life, you may wonder? Not a problem; she is not ready to meet as the interlocutors are new to each other, but she would love to chat on the dating site.
The team taught a ChatGirl to answer simple questions like, "What's your name?" and, "How are you?".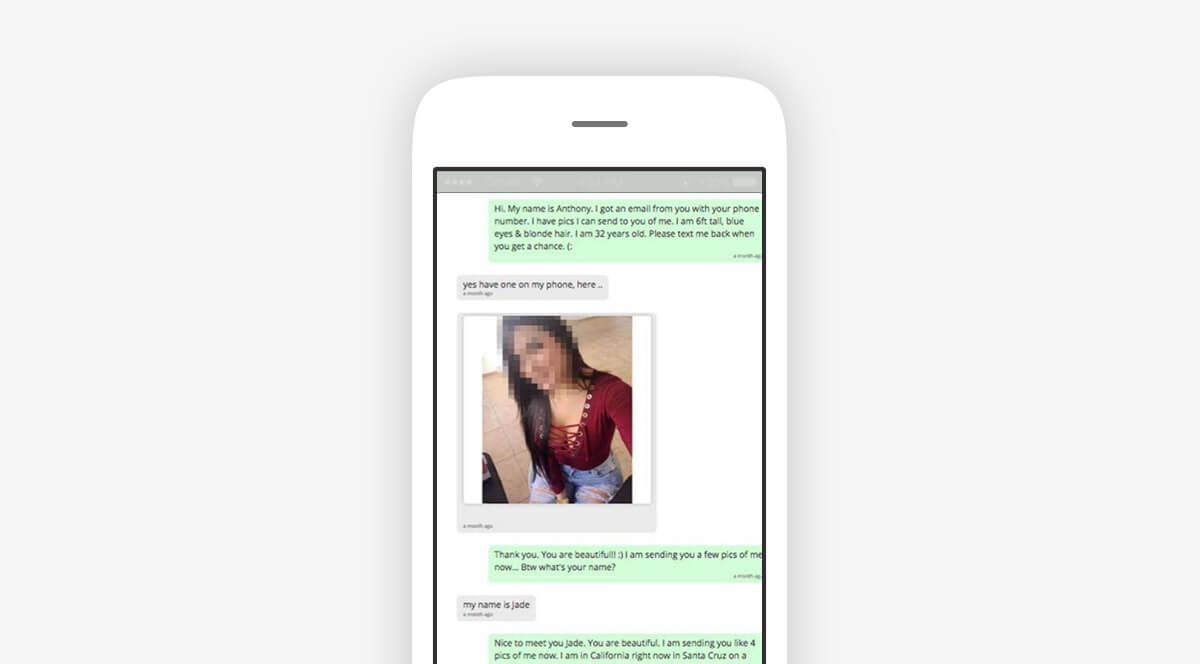 As an answer to the question "What city are you from?" the bot would claim the client's current location.
How to Make a Bot and Earn Money Begins With A Good User Experience
For 14 days the team created and trained the AI-powered bot. They did such a good job that 20% of people in the chat had no idea that they had a talk with AI and there was no human behind the interface.
20% of people in the chat had no idea that they had a talk with AI
The smart bot, which communicated via SMS, MMS and so on – is a mirage of a girl. It was decided to create three girls for a test to understand which one was most like the Americans the bot would be communicating with.
Users got into the chat through the advertisement with a line "Text me + phone number". The customer journey was completely freed from entering a name, email, etc. It was decided not to build a landing page, as a lot of traffic was being merged.
How to build Conversation with your customers?
Conversation Design best practices on how to generate a Flow Chart Diagram for your chatbot.
Check your Inbox! The Guide was sent to your email
It's Best to Create a Chatbot's Avatar
The avatar is an image that people can both blaspheme and praise. The realistic emotional picture makes it more difficult for a user to distance himself emotionally from communication with a dating bot.
Final Results: How Much Money was Earned via Chatbot
End-to-end analytics were integrated into the dating bot to track the number of clicks and conversions directly in the trial. As a result, the team spent 32 dollars on attracting each customer, and the profit was $130 for each.
Spends: $32 for a customer
Profit: $130 for a customer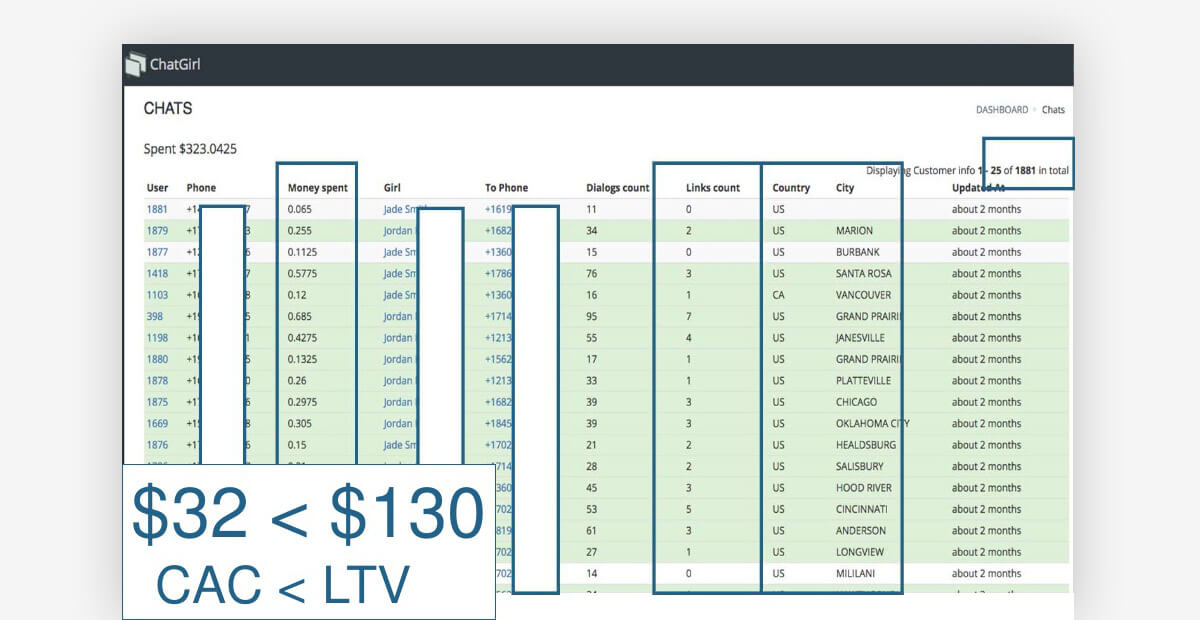 The cost of attracting a client in the US online dating market is usually between $ 90-100. It seems these numbers can only be attained by successful marketers, which made the team's success that much more impressive.
In case of the enterprises, the main purpose of chatbots is not to make money, but to save time. According to Juniper Research, consumers and businesses to save over 2.5 billion customer service hours by 2023, and conversational AI in eCommerce will be the most successful, since over 70% of chatbots accessed will be retail-based.
Conclusion
Today chatbots are already widely adopted by businesses to make more money and to entirely improve whole industries. A chatbot is very useful for interacting with a business. There are many chatbot platforms available on the market that greatly simplify the creation of a chatbot. Thus, competition in chatbot marketing is continuously increasing.
Most small businesses have chatbots, but they cannot find ways to monetize them. If you also found yourself in this situation, you can contact us for help in resolving this issue. Our team has experience in chatbot development that bring more profit out to many companies today.
Want to learn more?
Master of Code designs, builds, and launches exceptional mobile, web, and conversational experiences.